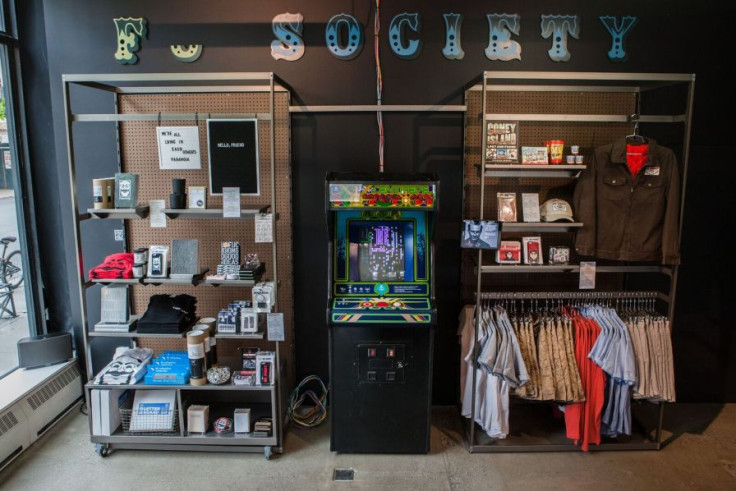 Fans of the critically-acclaimed psychological thriller series Mr Robot in New York can now experience what it is like to be part of F Society and hack their way through an ATM belonging to Evil Corp. Of course, all of this is not real and just another innovative technique to promote the series which will air its season 2 in July this year.
A Manhattan concept store called Story that changes its focus almost every month or two for both selling and storytelling has partnered with USA Network to promote the show by transforming the place into a hacker's paradise which will remain so until the month of July. Various clues placed around the store offer codes that let you 'hack' an Evil Corp ATM for real cash. If you know your hacking techniques, well you can get as much as $50 from the ATM. Evil Corp is an MNC on the show that alone owns 70% of the global consumer credit industry.
Mr Robot, starring Rami Malek as Elliot Alderson, tells the story of a young hacker who takes on big corporations with an underground hacking group called F society inspired by a man called Mr Robot who shows him the path. Various dynamics of the hacking group and its operations are based on what hacktivist groups like Anonymous do in the real cyber world.
The hacking drama from USA network went on to become a super hit last year, ultimately being dubbed as the best series on television in 2015 by various online polls and winning the Golden Globes in 2015 for best drama series. Christian Slater who plays Mr Robot also received the Golden Globe for best supporting actor for the show. The second season of the show is set to premiere on 13 July.