A US Army veteran charged with tying her post-traumatic stress disorder (PTSD) 'therapy dog' to a tree, before mercilessly shooting it five times in the head, has been found dead in her home.
Marinna Rollins and her boyfriend Jarren Heng, an army special ops soldier, both faced a felony charge of cruelty to animals after a horrific video of a dog being killed emerged on social media in April.
Rollins had been stationed at Fort Bragg and was arrested in nearby Fayetteville, North Carolina, last month after her white pit bull Camboui, otherwise known as Cam or Cammy, was allegedly killed.
In the shocking video, a woman dressed in camouflage trousers and a pink bra ties a dog to the tree before the canine is shot in the head.
The woman and a male accomplice are then heard laughing in the background, but neither have been confirmed as Rollins or Heng.
Rollins, who ended her military service in January this year, was found dead around 3am on Sunday (7 May), Fayetteville police said. WNCN reported that the 23-year-old's death is being investigated as a suicide.
Rollins suffered from PTSD after an incident that occurred whilst she was serving in South Korea, report the Fayetteville Observer.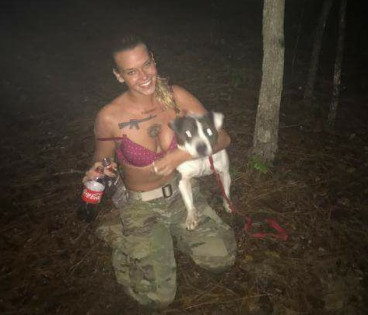 She was medically retired due to the disorder, arrest documents reveal.
Upon arrival back in the US, Rollins adopted the dog from a local animal shelter with her estranged husband, Matt Dyer, also a Fort Bragg soldier, who is now stationed in South Korea.
Dyer told CBS North Carolina that Rollins got Huey certified as an emotional-support dog but last month she wrote on Facebook that Cam would be heading to his new owner.
"Sad he has to go, but he will be much happier where he is heading off to," Rollins reportedly said.
"He's going to have such a great new life," Heng, 25, replied, adding a smiley-face emoji.
Cumberland County District Attorney Clark Reaves said that Rollins and Heng shot several videos of themselves killing the dog, laughing and drinking alcohol as they did so. He did not confirm the authenticity of the video circulating on social media.
At one point Rollins allegedly says: "That's his nerves going" as the dog dies.
A female voice can also be heard saying: "It's been real ... I love you, you're my puppy, you're a good puppy".
The adopted dog was then buried in a shallow grave, according to the arrest documents. Heng is next scheduled to appear in court on 16 May.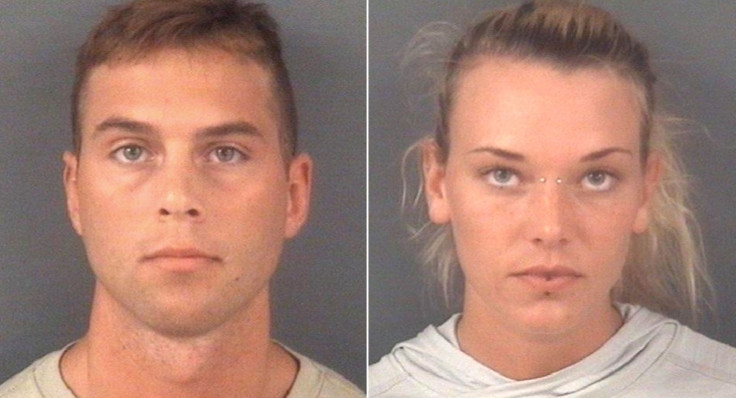 The Samaritans provides a free support service for those who need to talk to someone in the UK and Republic of Ireland. It can be contacted via Samaritans.org or by calling 116 123 (UK) or 116 123 (ROI), 24 hours a day, 365 days a year.
If you or someone you know is suffering from depression, please contact a free support service at Mind.org.uk or call 0300 123 3393. Call charges apply.