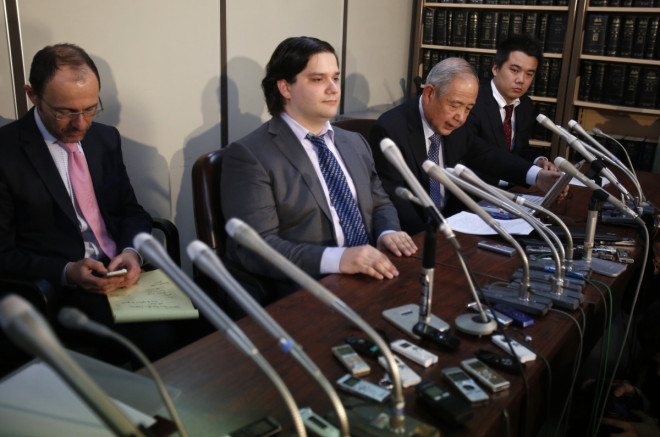 Mark Karpeles, CEO of bankrupt bitcoin exchange MtGox, is a poor communicator who allows others to take advantage of him, but he was never dishonest, according to his mother.
Anne Karpeles, who is French born but lives in Switzerland, revealed details about her son's childhood and student life in an interview to Reuters.
Japan-based MtGox, which at one point hosted 80% of the world's bitcoin trade, collapsed after reporting that 850,000 bitcoins were stolen in what it claims was the result of a two-year-long cyber attack. The company filed for bankruptcy protection in Japan on 28 February and subsequently in the US.
The exchange was recently placed into provisional administration after it filed for liquidating its assets following its failure to restructure its business under the country's bankruptcy protection scheme.
"Difficult, never. Too conciliatory for a few things. Someone who is extremely nice and who has a tendency to let himself get taken for a ride by others. People who took advantage of him, who asked him to do their homework," Anne said in the interview.
Despite being a terrible student, he was admitted to Mensa, a global society of those with a high IQ.
"He was a terrible student. Terrible. Most subjects didn't interest him. He took a Mensa test, passed it and was admitted into Mensa ... during his teenage years. Prodigies understand things straight away, but you don't learn without repetition, without exercises. But that he didn't understand," she said.
Being a poor student, Karpeles was moved from school to school, and his mother introduced him to music, cookery, sewing and also computing, which he "loved."
Later, he became an expert in PHP, a computer programming language and moved to Japan, "the doorway to his dream," in 2009.
"(Mark's) communication at a personal level is catastrophic. It's always been difficult to get him to speak. We tried to get him to be more extrovert," Anne said speaking about Mark's personality.
"There have been psychological profiles of Mark ... when he was admitted to Mensa. Prodigy, that was clear. Sometimes his problems communicating were recognised and other times not, depending on the profiler."
Nevertheless, she noted that she was shocked by the fraud accusations against him and insisted that he was never dishonest.
"That would shock me though because I've never seen him do anything dishonest. He has sometimes trusted in people who were dishonest," she said.