Mugger Solomon Bygraves jailed for flooring 92-year-old Stanley Evans in £5 robbery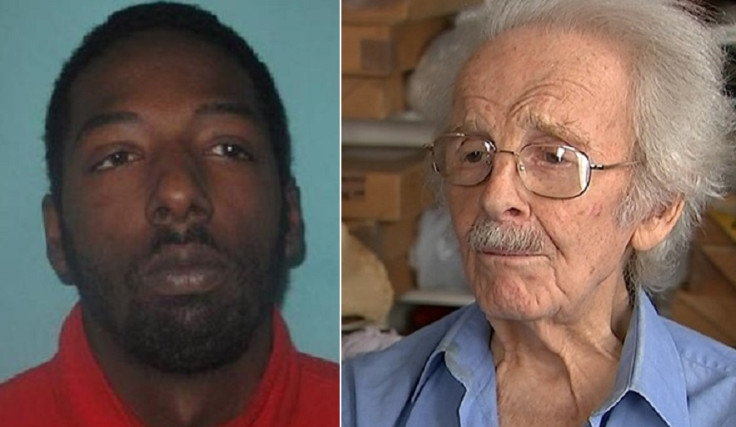 A mugger who knocked down a frail 92-year-old man to steal only £5 in a robbery branded "shocking," has been jailed.
Homeless drifter Solomon Bygraves, 29, shoved OAP Evans to the floor after following him in to the foyer of a block of flats in Soho, London.
Evans tumbled as Bygraves put his hands in to the pensioner's pockets and was left prone on the floor for five minutes, after the attacker fled the scene in January 2015.
Speaking at a sentencing hearing at Southwark Crown Court in which Bygraves was jailed for two and a half years, Evans said a lengthy spell in jail was necessary.
"I believe the public would be served for him to be in prison for a long time for his cowardly attack," he said in a victim impact statement.
"I was in pain for three weeks and am still suffering now. I was left on the floor after the robbery and couldn't get myself up for nearly ten minutes due to the pain and shock. Due to my age I found it very difficult to get up."
Below is a CCTV recording of the attack police condemned as "callous and sickening."
Jailing Bygraves, Judge Andrew Mitchell said the robbery could have killed Evans.
The victim in the case could easily have died, not through any other reason than just snatching something from him, and causing him therefore to fall down, and he could have just gone at that age."
© Copyright IBTimes 2023. All rights reserved.