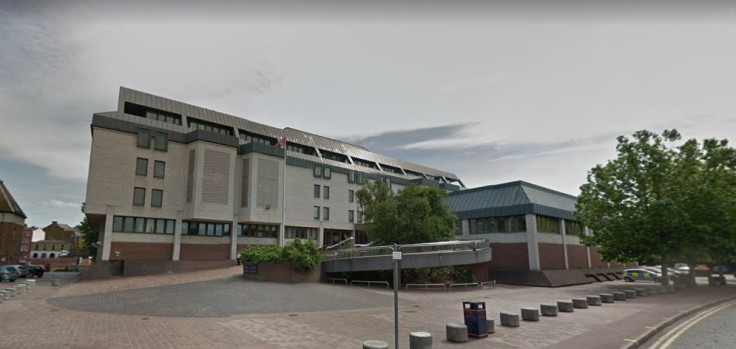 A mother-of-nine whose baby son died after suffering a brain injury had to be "chased" into a waiting ambulance while she hunted for her possessions, a court has heard.
Katherine Cox, from Minster, on the Isle of Sheppey, in Kent, was searching for her phone, keys and money after her five-month-old son Eli had suffered a brain injury, a jury heard.
Maidstone Crown Court heard a witness say that the 33-year-old also refused to leave in the ambulance until her boyfriend, Danny Shepherd, was ready to come with them.
Cox and Shepherd both deny causing or allowing the death of the child and causing or allowing serious physical harm to him.
The incident occurred on 13 April last year with Mary-Ann Davies, a neighbour and a St John's Ambulance volunteer, assisting Cox and Shepherd trying to revive the child.
Davies had given CPR to Eli and told the court according to The Mirror: "Any mother would have gone, just gone in the ambulance and said 'Let's go, let's get there. You would get straight in the ambulance, that's your baby's life."
She added: "I chased her around it. I was saying 'Just get in the ambulance, you need to go".
A jury heard that Cox had been repeatedly shouting at Shepherd "What have you done?" while Shepherd is accused of saying he would be blamed.
The 25-year-old, who was not the boy's father, says he had taken the baby upstairs for a sleep when he collapsed, stopped breathing and turned blue.
Shepherd was said to have tried two-handed 'adult' CPR on Eli, the court heard, but was told not to by Davies.
Eli's heartbeat was restored by doctors but he was unable to breathe unaided and his life support was switched off on 27 April.
Following his death, a post-mortem examination revealed the baby had suffered extensive brain damage as a result of being shaken, or an episode of shaking with impact, reported the Mirror.
It was stated that bruises were found on the child's head which matched two buttons on the top of a musical projector toy attached to his cot at his home.
During the trial, it emerged that Eli suffered 28 bone fractures on five different occasions in the 10-week period before he died.
The court heard that a hair sample showed Eli had been "regularly exposed to amphetamine and occasionally exposed to cocaine", according to the BBC.
South East Coast Ambulance Service Technician Sam Holmes said: "We needed to get the mother and father in and get the baby to hospital. It took a while. The mother and father were running around looking for keys.
"I was saying 'We really need to go'. It was repeated three times."
The trial continues.