A young mother broke down in tears and admitted murdering her baby son after changing her plea midway through her trial.
Hannah Turtle from Shotton in Flintshire, pleaded guilty on Tuesday (20 February) to suffocating seven-week-old James Hughes at Mold Crown Court.
The 22-year-old also admitted two counts of poisoning her son with an anti-depressant and three counts of ill-treating her son, before he finally died in July 2016.
Mr Justice Lewis dismisssed the jury on the seventh day of the trial, which originally saw Turtle plead not guilty to murder.
Earlier, the court heard that Turtle put her own anti-depressant drug in James' milk bottle.
The infant was taken to the Countess of Chester Hospital in the summer of 2016 and kept in for observations, but the prosecution said James stopped breathing while Turtle was alone with him.
The baby was admitted to hospital on two other occasions in the 10 days leading up to his death, after Turtle pinched his nose to restrict his breathing said the prosecutor David Elias QC.
On 9 June 2016, she suffocated her son again but this time he did not recover and died four days later hospital from brain damage due to oxygen deprivation.
Elias said: "We may never know why exactly she did this."
The court heard Turtle told a social worker that she heard voices telling her that she was a bad mother.
The social worker said Turtle told her: "I am a murderer, I killed my baby," reported Wales Online.
When Turtle was questioned in a police interview over why she stopped the child's breathing, she said: "I just couldn't stop myself".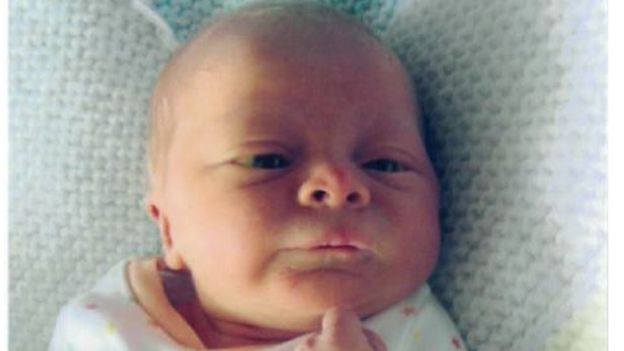 Defending, Gordon Cole QC, said the trial had been stopped before the jury had heard psychiatric evidence, but added post-natal depression was an issue in the case.
The court heard Turtle did not suffer from a mental illness, although doctors agreed she had a personality disorder.
Turtle was remanded in custody but returns to court on Thursday when she will be sentenced.
Mr Justice Lewis said murder carries a life sentence, but added he will fix a minimum term that takes into account Turtle's mental state.