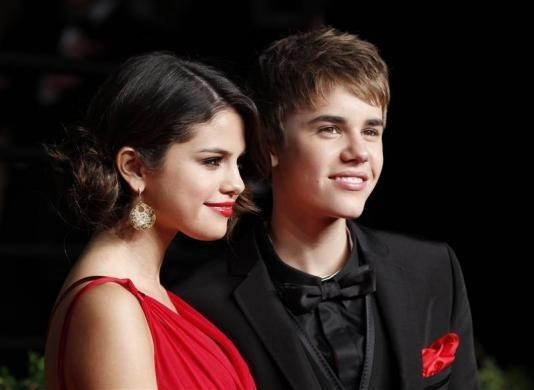 Canadian pop sensation Justin Bieber reportedly has a collection of racy photographs of his on-off girlfriend Selena Gomez.
According to Hollywood Life, the 21-year-old Come and Get It singer and Bieber "keep their sex life steamy by sending each other sexts and naked photos."
"He gets plenty from her and has a slew of pictures and videos of her that would make the Internet explode," a source said. "He gets all the important stuff to him for himself."
This comes after the former Disney star posted a image of herself on Instagram, in which she appears to be wearing only her birthday suit. Meanwhile, the 20-year-old Baby hitmaker posted a shirtless picture of himself, complete with gold chain, and grey hoodie.
Gomez broke up with Bieber last January, but he set tongues wagging by posting a photo of the former Disney star, captioning it the "most elegant princess in the world." The two were also recently spotted hanging out together in Texas.
A source told People that Gomez can't resist Bieber because he is "very charming."
"I'm not sure what's going on with him right now, but he's very smart, and used to be a very fun and funny kid," the insider said. "Whenever they're not talking, he has to do something to get her attention, like posting [a photo of her at the Vanity Fair Oscars party], captioned 'most elegant princess.' He reaches out, then says he's going to come see her and she's like, 'Okay.' It's a pattern on his part. The sad part is, she always goes back to him."