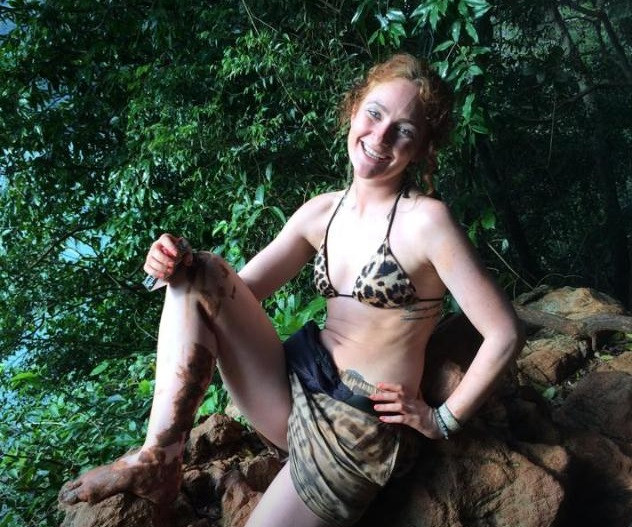 Danielle McLaughlin, the 28-year-old Irish-British tourist murdered in Goa last week, was pictured appearing to hold hands with a local taxi driver in the hours before her death, it was revealed on Sunday (19 March). The taxi driver is said to be one of six men questioned over her rape and murder, following the arrest of Vikat Bhagat.
The man, who was named by the MailOnline as Rajesh Sarokomart Panth, was said to have received a text from Bhagat and admitted to being at the same bar as McLaughlin, though denied they had held hands in the picture. He told the MailOnline he had "nothing to do with" McLaughlin's murder. who police say confessed to the crime,
Police in Goa say Bhagat has confessed to the crime.
Panth told the MailOnline: "It [McLaughlin's murder] is a terrible crime, a real tragedy, but I had nothing to do with it."
Though the MailOnline claims Panth initially denied he had been drinking with McLaughlin after 6pm, he went on to tell the newspaper: "That is me in the picture with Danielle. That was in the Green Park bar. The photo was taken at about 9.20 in the evening [on Monday night].
"I am not holding Danielle's hand. She is helping me to stand up – I was sitting on the ground and she helped me get up."
He claimed he drove home shortly afterwards when Danielle got on the back of the motorbike of Bhagat, with whom she was last seen alive. She was later found naked having been raped and strangled in a farmer's field between Palolem and Agonda beaches, with her face reportedly mutilated in an attempt to conceal the crime.
Police officers in Goa told the local media that Bhagat had confessed to murder, but not sexual assault. However, a lawyer for McLaughlin's family – Vikram Varma, who also worked on the investigation of the murder of 15-year-old Scarlett Keeling in Goa in 2010 – later criticised the police's handling of the case.
Varma said he was unconvinced that an attack of this nature could have been carried out by Bhagat acting alone. Meanwhile, he said, anyone else involved in the crime would have had the opportunity to destroy evidence.
The MailOnline reported that McLaughlin's body was due to be flown home on Sunday.