When writing about my experiences of South Africa, I must admit that I'm generally a tad wary of dwelling too much on issues such as apartheid, the Struggle, Nelson Mandela and the like.
Although a core part of the country's history, I'm well aware that, on hearing the words "South Africa", "apartheid" is often the first thing that springs to mind, certainly among non-residents of my generation and older anyway.
But, as everywhere, there's more to this country than simply its troubled past, as formative as that has obviously been in making it the place it is today.
And so I'm not sure how helpful it is to constantly revisit and reinforce old realities – while I'm not saying simply forget them completely, the danger is that if you're too busy peering behind, you can end up overlooking the present.
But a number of events have conspired to make me disregard my scruples this week, not least the fact that it happens to be Mandela Day on Friday (18 July).
According to the newly-released autobiography by Madiba's private secretary Zelda La Grange, 'Good Morning, Mr Mandela', the idea of creating an international day each year in order to honour his legacy actually came from rock group U2's frontman, Bono.
Subsequently taken up by two of Mandela's charities, the Nelson Mandela Foundation and 46664 (his prisoner number), they asked Baso Sangqu, the South African representative to the United Nations (UN), to propose it to the organisation.
After being unanimously accepted in November, 2009, the first UN-backed Nelson Mandela International Day then took place the following year. The idea behind it was that everyone by their actions, no matter how small, can have an impact and help to make the world a better place.
So the goal is to encourage people around the world to assist their communities by doing volunteer work for 67 minutes on Madiba's birthday – one minute for each year that he spent as an advocate, activist and leader trying to make a difference in his own country.
While I can't say that I've ever noticed anyone pushing the idea much back in the UK, it is obviously a much bigger thing over here in Mandela's homeland.
Big impact
All of the local media come up with top 10 lists of possible things to do and the local press is filled with pictures of companies handing over cheques to grateful charities and women taking part in blanket knit-a-thons.
A key issue in that regard is, while it may be pleasantly warm during a Johannesburg winter day, it often plunges to below freezing at night, which isn't easy if you're on the streets. And there are plenty who are.
Anyway, getting back to Zelda, while her book may not be the most well-written tome in the world, it does provide a fascinating insight into life working for Mandela.
She mentions some of his personal foibles – such as a slightly OCD tendency to require his shoes lined up perfectly within his vision while relaxing, presumably as a result of the self-control and discipline he imposed on himself during his 27 years in prison.
But she also describes the politics that they were all subjected to, particularly during his later years, and, interestingly, what it was like to be brought up as an Afrikaner under apartheid.
And the answer seems to be that she and her family, who weren't especially political, simply never questioned the status quo. Things were just the way they were and you didn't think about them or probe beneath the surface.
Her description of the Afrikaner community at the time was, in fact, one of a deeply conservative, obedient people who accorded huge amounts of respect to authority.
Such authority included elders, the government and the Dutch Reformed Church, which accepted, dictated and endorsed apartheid policies respectively – and which meant that most other people did so too.
The place to be
So the fact that Zelda ended up working in the Office of the President under Mandela was really quite a culture shock and one that inevitably transformed her life, not least due to her subsequent undying devotion to him which appeared to be reciprocated.
If you do want to find out more about the whole apartheid thing and what it meant for those living through it though, Johannesburg is definitely the place to be.
Cape Town, for example, has the – in my view – rather disappointing World Heritage Centre of Robben Island prison, where so many Struggle leaders, including Mandela, were kept for so long.
There's also the remote village of Qunu in the Eastern Cape, where Madiba grew up and was buried and which now hosts its own Nelson Mandela Museum, complete with guided tours and heritage trails.
But Jozi, by way of contrast, not only has the famous house in Vilakazi Street, Soweto, where he and Winnie once lived and which is now a great little museum and memorial to his life. It also has the nearby Hector Pieterson Memorial and Museum dedicated to the students involved in the Soweto uprising in 1976.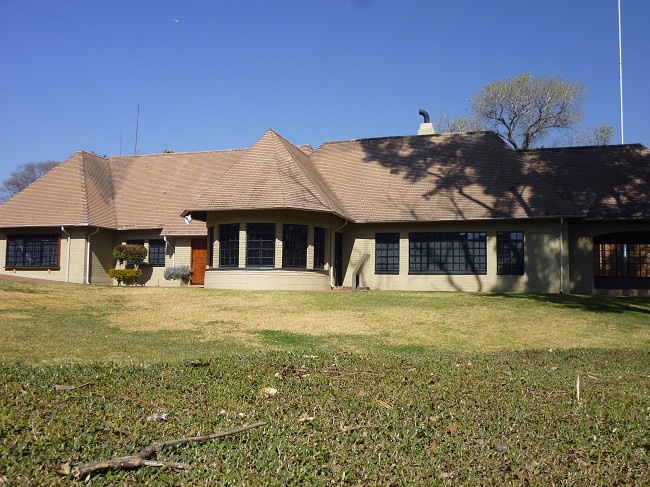 Then there's the Apartheid Museum, covering anything and everything to do with the regime and its impact as well as Liliesleaf Farm in Rivonia – an affluent suburb that you might have heard of in reference to the famous trial of 1963/4 in which Mandela and eight of his comrades were sentenced to life imprisonment.
Because it was at Liliesleaf, the secret headquarters of the ANC when it was banned and forced underground, that most of the organisation's leadership were arrested following a tip-off to the authorities, wiping out any effective resistance for a decade.
And it must be said that every one of these museums really is excellent. Well-curated and jam-packed full of contemporary film footage and interactive displays to bring everything to life, it seems that dealing with the horrors of apartheid is something South Africa generally does pretty well.
And I mean that in every sense.