My South African Adventure: Revisiting the Leafy Happening Cape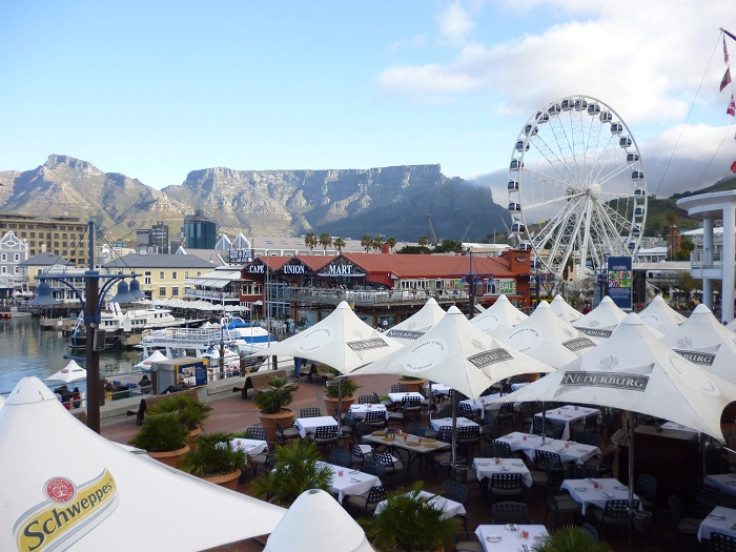 Sometimes you don't realise how much you miss a place until you go back.
And so it was with our five-day jaunt to Cape Town last week, with me in my official capacity as hanger-on, and my Beloved working his socks off at a conference.
Because, although it undoubtedly depends on what you're into and what your tastes are, Joburg, to me, simply isn't a patch on the Cape.
Particularly at this time of year during the dry winter season when everything in Jozi is turning a parched, ugly brown, and bush fires, some laid as fire breaks and others just ignored, appear to be breaking out all over the place.
The Western Cape, by way of contrast though, is looking lush and green and gorgeous as ever – and just has so much more going on, even during the tourist low season.
Even the shopping's better. For ages now, I've been looking all over Jozi for a nice ornamental bowl to act as a wedding present from my Beloved and drawn a complete blank, disheartened as I've been by either the pedestrian or the showy bling that a lot of shops seem to specialise in here.
But a couple of days in the Cape and that coveted bowl is mine - a beautifully simple Zulu izinkamba, or drinking pot, traditionally used to share beer around a camp fire - courtesy of the African Trading Port at the V&A Waterfront.
A truly intriguing and suitably musty-smelling store, it resides over four uneven rickety floors in the Old Port Captain's Building. And it specialises in selling genuine African artefacts ranging from sculptures to ceramics sourced from rural villages all over the continent by 500 or so art scouts. It's fabulous.
Keeping on the arty theme, I also took myself off at one point for a trip to the Cape Town suburb of Woodstock, initially to nose around an interior design exhibit at custom furniture producers, Leon at CCXIX.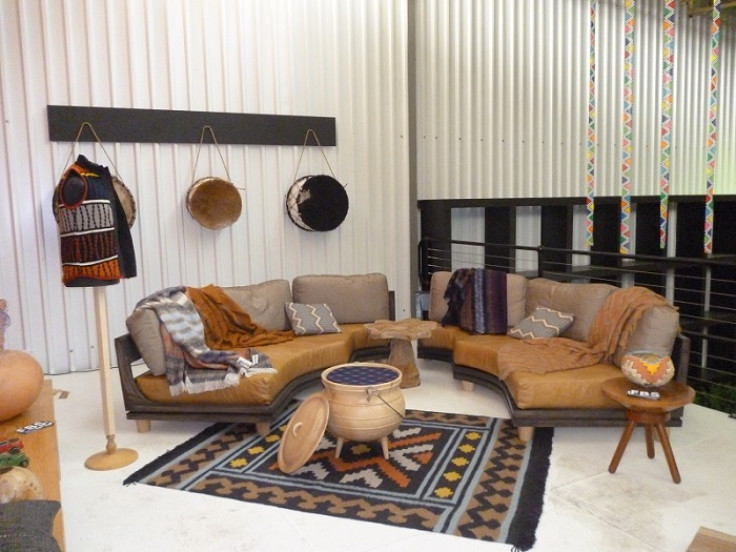 World Design Capital
Created to celebrate Cape Town's World Design Capital (WDC) status this year, the 12Rooms Exhibition showcased the work of a dozen local designers, including a Xhosa tribal-inspired living room and a French loft-style bedroom.
The WDC designation is awarded every couple of years by the International Council of Societies of Industrial Design to those cities that demonstrate a desire to employ design as a tool for social and cultural change as well as economic development.
But Woodstock seems to have been doing it for itself over the last two or three years regardless - although the city's WDC status certainly won't do it any harm either.
Woodstock is, you might say, the equivalent of East London's Hoxton about 20 years ago – an area that you'd now describe as being down-at-heel but was once quite dangerous, with an eccentric mix of car repair shops, tatty hardware stores, ultra-trendy art galleries and foodie hang-outs all sitting cheek-by-jowl.
It's also home to what you can only describe as 'retail spaces' such as the upmarket and extremely pricey Bromwell Boutique Mall, and the Old Biscuit Mill office and shopping complex, which holds a popular food and craft market every Saturday.
So while Woodstock's regeneration may still be very much a work in progress, you can definitely see that it's a neighbourhood on the up.
Another suburb that's also starting to see gradual change is the infamous District Six. Unlike Woodstock, which was one of the few multi-racial areas to escape forced resettlement during apartheid, District Six was decimated.
Renowned at one time for having some of the best music and nightlife in the city, after it was declared a 'white-only' area in 1966, the bulldozers moved in, flattening homes and evicting a vast 60,000 people to the barren wastelands of the Cape Flats.
Cultural zone
While some have since managed to reclaim their land and rebuild with the help of a Trust set up for the purpose, another 800 or so claims are still on-going. But one of the few buildings to survive the devastation was the 1860 church hall of the now disappeared Congregational Church in Buitenkant Street.
This beautiful red brick space reopened its doors in February 2010 as the entrance hall and downstairs bar area of the Fugard Theatre, which is meant to act as the centrepiece for a new cultural zone in a bid to breath life back into the area.
The theatre itself, meanwhile, was named in honour of Athol Fugard, arguably South Africa's most significant and internationally-acclaimed playwright. Perhaps best known for the 2005 Academy Award-winning film of his novel Tsotsi (Sesotho for 'thug'), he also won a Tony Award for Lifetime Achievement in Theatre in 2011.
Anyway, I wish I'd known about the place when we lived in Stellenbosch as I'd have been there every five minutes. While last week, I treated myself to the former Broadway romantic comedy classic 'Same Time Next Year', the future repertoire seemed to cover everything from Shakespeare to good, old Fugard himself. A lovely, intimate space seating just 335 souls, I'd highly recommend it.
And then finally for the trip's foodie piece de resistance, there was Nobu at the One&Only hotel close to the V&A Waterfront.
The first restaurant in Africa to be set up by celebrity chef, Nobuyuki Matsuhisa, the décor was tastefully modern and the cuisine classically Japanese with a bit of a twist – my favourite.
Out of a six-course tasting menu though, my pet dishes simply had to be the smoked salmon sashimi and yellowtail California roll – gorgeous. The only bum-note to the proceedings, in fact, was the coffee-flavoured desert, which not only seemed out-of-keeping but also didn't suit my caffeine intolerance.
Nonetheless, seeing as it was all kindly paid for by my parents who'd left us money for a culinary treat ages ago while on holiday in the Cape, I couldn't complain too much.
Which means that, all in all, it truly was a good few days well spent.
© Copyright IBTimes 2023. All rights reserved.