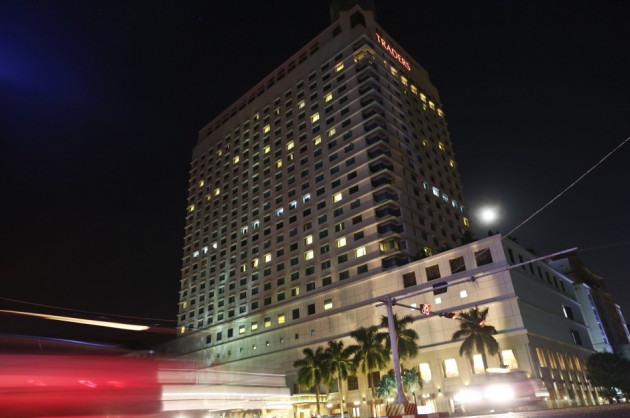 Three blasts have rocked eastern Myanmar, killing one person and wounding six, the latest in a string of unexplained bombings which the government says are part of smear campaign.
The small bombs went off in Namkham and follow last week's explosions in Yangon, Mandalay, Taungoo and Sagaing, which left three dead and 10 others wounded.
The first bomb exploded at around midnight in the centre of town but no one was hurt. The second and third blasts took place in the same area and one man was killed, according to a local office, which added that they might have been timed bombs.
Last week, a bomb in the 22-storey Yangon's Traders hotel, one of the country's most prestigious hotels, blew out a window in a guest's room, showering glass more than 30 metres into the street. A 43-year-old American woman was taken to hospital with minor injuries.
The US embassy said in a statement: "Acts of violence like those perpetrated and attempted over the past week have no place in civilised society. We are confident in the people of this country to confront such acts of terror with strength, determination and a continued commitment to national peace, development and reconciliation."
Police have arrested a 26-year-old man linked to the Traders bombing and have held five more suspects. Two of them were connected to another attempted bombing in the central city of Mandalay.
The government said the explosions were placed by unknown individuals or organisation to harm the country's image following the introduction of democratic reforms.
Myanmar will host the Southeast Asian Games in December and is the 2014 chair of the Association of Southeast Asian Nations (ASEAN).
A director in president Thein Sein's office told the New York Times that the attackers "intentionally attempted to portray Myanmar as not peaceful, just as more tourists, more investors and other important guests arrive".
Opposition leader and pro-democracy activist Aung San Suu Kyi said the bombs were aimed at "creating panic".
"But the people should be cautious not to fall into the trap," she said, urging the authorities "urgently to expose the perpetrators".