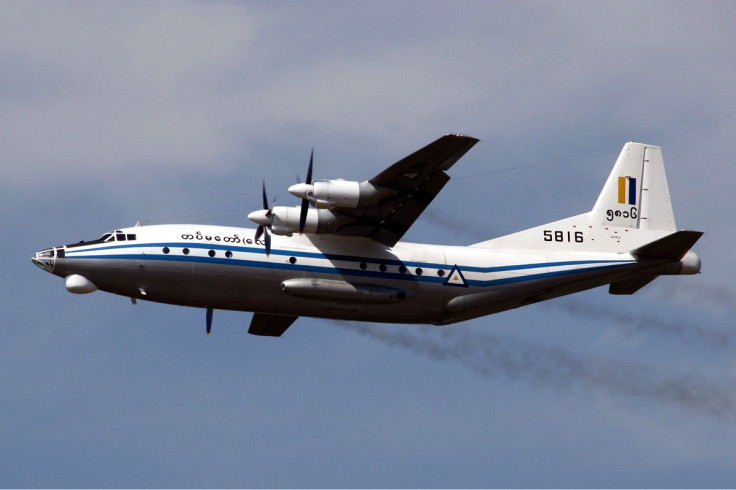 A Myanmar military plane carrying at least 104 people has gone missing, according to reports.
The plane was flying between the southern city of Myeik and Yangon when it disappeared from radars.
The plane was said to be carrying 90 passengers – mostly family members of military personnel – and 14 crew members.
A search involving ships and planes have been scrambled to look for the plane, which was flying over the Andaman Sea when it went missing.
"We think it was a technical failure. Weather is fine there," an airport source, who did not wish to be named, told AFP.
The missing plane is reportedly a Chinese built Shaanxi Y-8F-200 four-engine turboprop, a carrier based on the Russian Antonov An-12.
A statement via the Facebook page of the commander of the military, Senior Gen Min Aung Hlaing, said: "Communication was lost suddenly at about 1:35 pm (07:05 GMT) when it reached about 20 miles west of Dawei town."
Debris from the plane has since been found in the Andaman Sea, which covers most of the aircraft's route.
This article has been amended to correct the number of people believed to be on board.