Protests against the death sentences handed to two men for the murders of two British backpackers have been steadily growing in Myanmar's capital city, Yangon. Win Zaw Htun and Zaw Lin were given the death penalty last week over the 2014 killings of David Miller, 24, and Hannah Witheridge, 23, whose bludgeoned bodies were found on the Thai island of Koh Tao.
Thailand's embassy in Myanmar announced that its consular section will be closed for the week as the "unexpected and prolonged demonstrations" entered a fifth day yesterday (29 December), making it difficult to access the entrance. Many people in the country believe that Htun and Lin were made scapegoats for the crime and hundreds of people, including monks and ordinary citizens took to the streets to protest. Both men had said their confessions were extracted under torture by Thai police.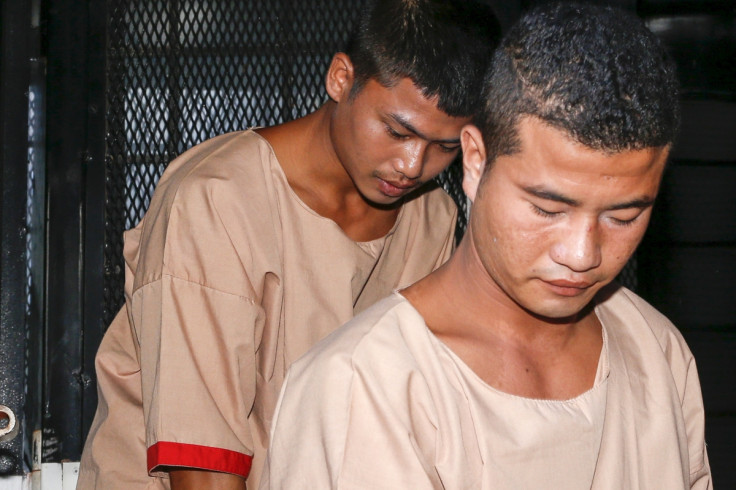 Demonstrations took place at border crossings and over the weekend, Myanmar's army chief asked for the case to be reviewed – a sentiment shared by the public. General Min Aung Hlaing called on Bangkok to "review the evidence" leading to the convictions to "avoid a situation in which the innocent...were wrongly punished". This prompted a sarcastic reply from Thailand's military ruler, General Prayuth Chan-ocha, who said: "They have the right to appeal, don't they?" He added: "Isn't this the same legal practice all over the world?"
"We do not believe justice was served by the Thai court. We are asking them to review the case," said politician Nay Myo Wai.
"We intend to fight for justice for the two Burmese men in Thailand," said U Pamaukka, a senior monk and member of Ma Ba Tha, the group that led the protest. Those advocating for the release of Htun and Lin, both 22 years of age, say that the death penalty cannot be justified in a case littered with unanswered questions about police conduct.
Thai authorities have come under intense scrutiny for conducting over 200 random DNA tests, not properly securing the scene of the crime and allegedly torturing the key suspects.