More than 50 people are missing following a landslide at a jade mine in northern Myanmar, reports say. The landslide, which occurred in the remote town of Hpakant in Kachin state, buried workers under mud and rubble at around mid-day on 25 December.
Local official Tint Swe Myint said five bodies had been recovered from the site in the early hours of 26 December. "According to witnesses, about 50 people are still missing," he told the Bangkok Post.
However, a second official, Myo Htet Aung, sought to downplay the severity of the incident. "According to what officials from nearby villages have told us, just three or four people are missing at the moment," he told the AFP news agency.
This is the second such incident in Hpakant in over a month after a collapse of mining debris killed more than 100 people on 21 November.
Illegal trade
It is unclear what triggered the latest landslide at the mine, which lie some 650km (400 miles) north of capital Naypyidaw. Myanmar produces some of the world's highest quality jade — a hard, typically green gemstone used for ornaments.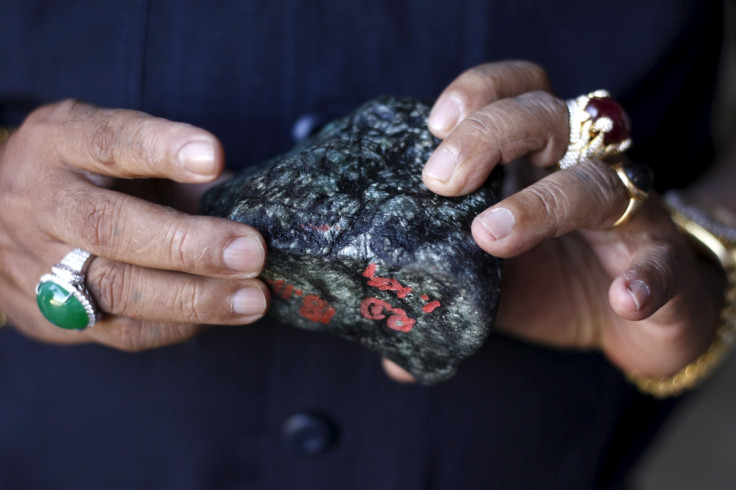 UK-based non-profit group Global Witness in an October report said Myanmar's secretive jade industry was worth $31bn (£20.9bn; €28.2bn) in 2014 alone — equivalent to nearly half of the country's gross domestic product.
However, trade in the valuable gemstone is controlled almost entirely by the junta-era military elite amid reports of smuggling and abuses of the local population in Hpakant.
"If openly, fairly and sustainably managed, this industry could transform the fortunes of the Kachin population and help drive development across Myanmar," Global Witness said. "Instead, the people of Kachin state are seeing their livelihoods disappear and their landscape shattered by the intensifying scramble for their most prized asset."
"Those who stand in the way of the guns and machines face land grabs, intimidation, violence, while conditions in mines can be fatally dangerous," it added.