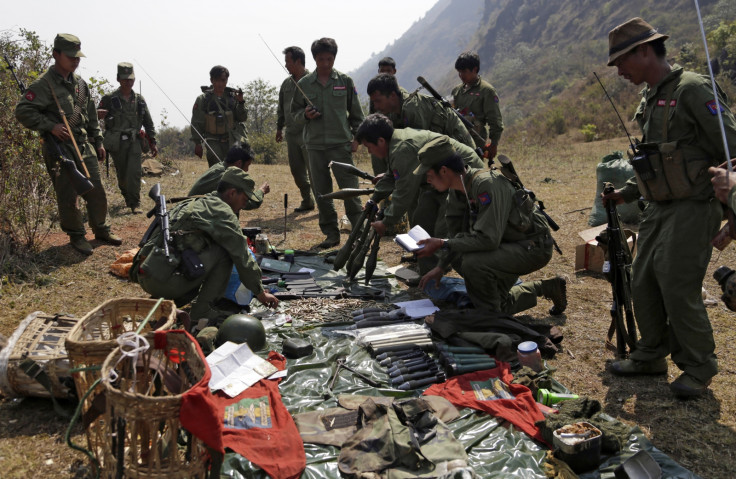 The anti-government rebels in Myanmar have announced unilateral ceasefire with the army after four-months of intense fighting, which has killed hundreds and left thousands displaced.
Declaring the temporary truce at a time when Myanmar's opposition leader Aung San Suu Kyi is visiting China, the rebels have said they will respond if army forces attack them.
Clashes between Kokang rebels and government troops have been raging in the border region between China and Myanmar despite desperate attempts to contain the two sides.
"We stopped fighting unilaterally since this morning... but we are still holding [weapons] for self-defence. If they [Myanmar army] shoot, we have to defend ourselves," Htun Myat Linn, spokesperson for the Myanmar Nationalities Democratic Alliance Army (MNDAA), told the AFP news agency.
"During four months fighting, about 80 to 90 people were killed from our side. More than 200 people were wounded. We will remain in our positions although the fighting has stopped. Fighting has gone on for four months... we worry we are harming the country's general election because of the fighting."
The Kokang rebels are ethnically of Chinese descent and have been engaged in violence on both sides of the border.
The Myanmar government officials are yet to respond to the ceasefire announcement.
Meanwhile, China has also been urging Myanmar to step up its measures to control the skirmishes. Myanmar, formerly Burma, has been conducting bombing campaigns against the rebels, which include raiding some of the Chinese sections crossing the border.
The bombing killed some civilian on the Chinese side enraging authorities in Beijing, who swiftly responded by conducting a military drill near the border.
Incidentally, the ceasefire declaration also coincides with the visit by Suu Kyi, the celebrated opposition Myanmar leader, to China in a key diplomatic push.