A London man has been jailed for nine years for sexually assaulting and attempting to rape a young woman in park next to a major road – only to be foiled by a Good Samaritan walking his dog.
Gary Kerby, 47, set upon his victim, who was in her mid-20s, as she walked through Rush Common in south London at around 10.30 on 11 July 2017.
The woman was walking alone through the greenspace running parallel to the A23 on Brixton Hill when she saw Kerby's shadow closing in on her.
He asked her if she had any money. She replied that she did not carry cash. Suddenly, he grabbed hold of one of her arms, pulled her onto a bench and ordered her to perform a sexual act on him.
She tried to call for help but he put his hands around her neck and pushed his thumbs hard into it before attempting to rape her.
"If you don't do what I tell you I will stab you," he repeatedly warned her throughout the ordeal.
Luckily for the victim a Good Samaritan walking his dog on the common disturbed the attack before she was raped.
The witness was walking along the same path where Kerby was violating the woman. When Kirby saw the dog walker he threatened to stab him.
The Good Samaritan stood his ground, at which point Kerby tried a different tack, promising to release his victim if she gave him her bank card. She handed over a bank and Oyster card before fleeing the scene and calling police.
Kerby, of Sandemere Road, Lambeth was sentenced to nine years' imprisonment for attempted rape at Inner London Crown Court on Friday, 19 January. He was convicted at the same court on 15 December 2017 following a four-day-trial.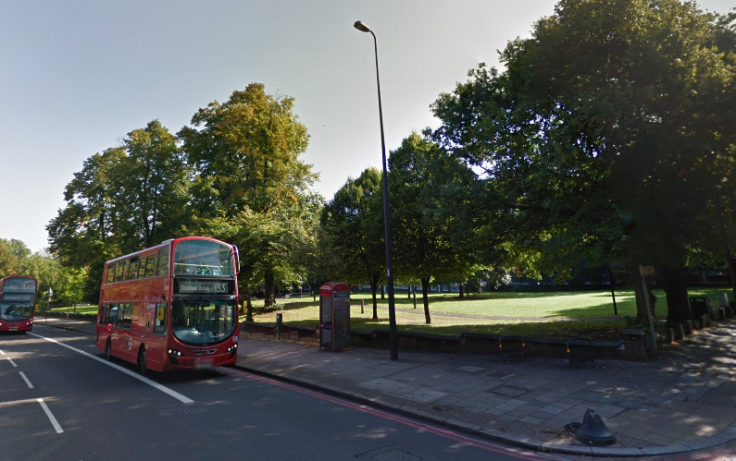 He was also sentenced to three years' imprisonment for sexual assault, five years for robbery and six years for causing a female aged 13 or over to engage in non-penetrative sexual activity. All terms of imprisonment are to be served concurrently.
Detective Inspector Simon Dowling said: "Kerby is a violent, dangerous, sexual predator and probably the only reason he did not carry out other offences was the appearance of a member of the public, who disturbed the attack.
"Thankfully the victim was able to get away and tell police about her ordeal. Kerby was quickly identified as a suspect and soon arrested. He now faces a long custodial sentence and I am sure London will be a safer place for it."
The Good Samaritan has never been found or thanked.