Gunmen in Pakistan gunned down two women as they administered polio vaccines to children on 18 January.
So far no organisation has claimed responsibility for the killings. However, Islamist militants have a track record of violently disrupting polio immunisation clinics as they believe the practice is haram.
Pakistan is one of only three modern countries to suffer from endemic polio – a virus that can maim, paralyse and kill children.
Sakina Bibi, 50, and her daughter Alizah, 20, were treating children in the south western city of Quetta when motorcycle-riding gunmen shot them.
"They died on the way to the hospital," police official Naseebullah Khan told Reuters.
In 2015, a Pakistani Taliban suicide bomber killed 15 people outside a polio vaccination centre in Quetta. At least 11 were killed by a bomb at a vaccination centre in north west Pakistan in March 2014, while four were killed by motorcycle gunmen in November of the same year.
Conspiracy theories abound that polio immunisations are a covert US ploy to sterilise Muslim children and provide cover for Western spies.
Suspicions escalated when a Pakistani doctor was accused of using a fake vaccination campaign to collect DNA samples to pass onto the CIA as it hunted for 9/11 mastermind Osama Bin Laden.
Bin Laden was eventually killed in a 2011 US special forces raid in the Pakistani town of Abbottabad.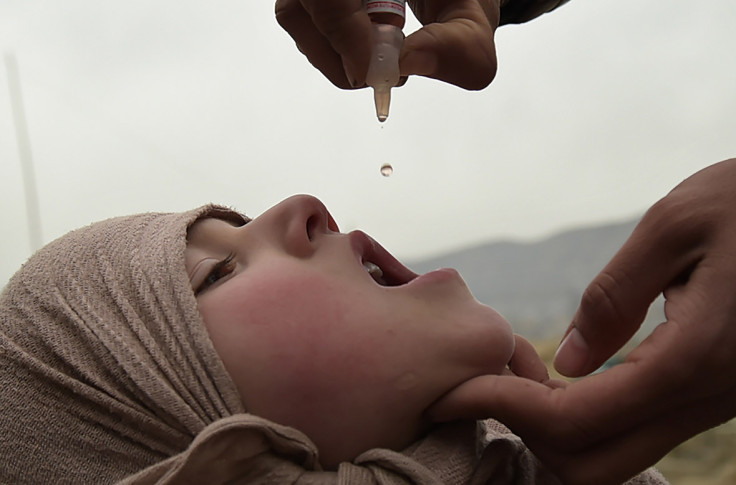 Pakistan Prime Minister Shahid Khaqan Abbasi condemned the recent attack, saying: "Polio teams are rendering a huge national service to save our children from the crippling disease.
"[The] attack on these dedicated workers, risking their lives for their nation, is an attack on our future."
What is Polio?
Polio, or infantile paralysis, is an infectious disease caused by the poliovirus.
Only a small percentage of people affected by the illness show symptoms, which include headache, fever, vomiting and muscle pain.
The disease is usually spread via contact with infected human faeces and saliva.
According to the UN agency World Health Organisation, Polio cases have decreased by over 99% since 1988, from an estimated 350,000 cases then, to 416 reported cases in 2013.
As per 2014 reports, the disease was present only in three countries: Pakistan, Afghanistan and Nigeria.
The women had been participating in an immunisation campaign in the five districts of Baluchistan province, of which Quetta is the provincial capital.
In March 2015 more than 400 Pakistani parents were jailed after they refused to allow their children to receive polio vaccinations.
The NHS Choices website states that there has not been a recorded case of polio in the UK since the mid-1990s, adding that infections fell dramatically after routine vaccinations were introduced in the 1950s.
"There's no cure for polio, so it's important to make sure that you and your children are fully vaccinated against it," the website adds.