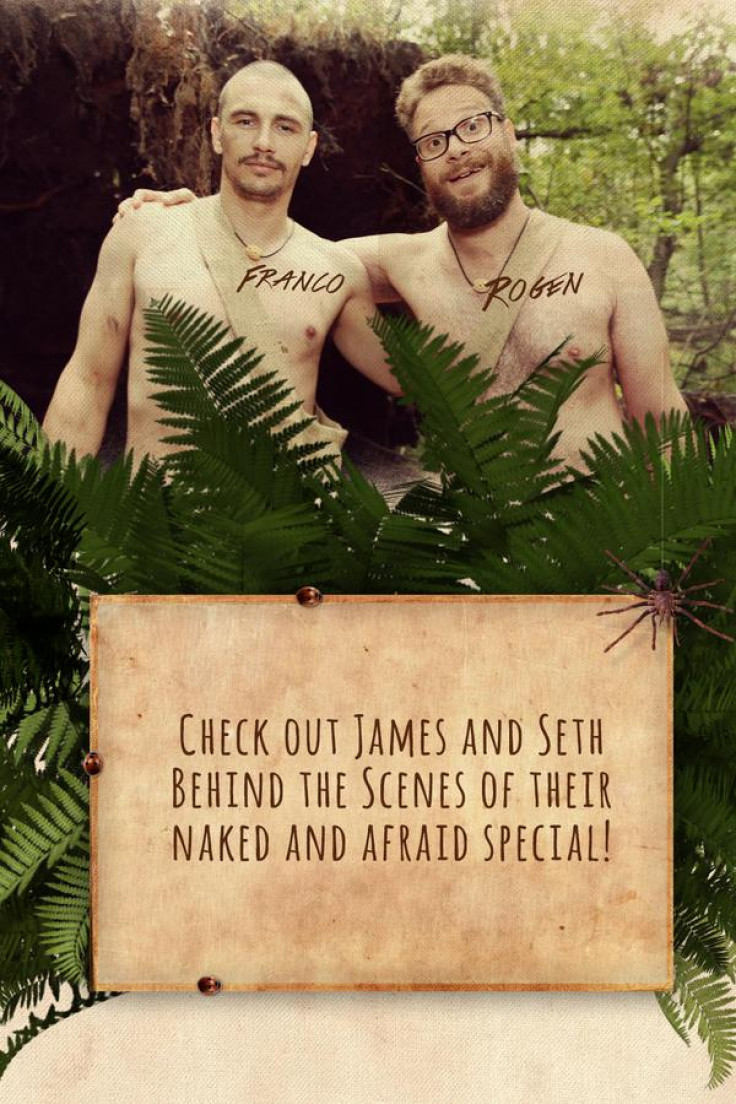 James Franco and Seth Rogen will guest stars on Discovery's reality show Naked and Afraid to promote their upcoming movie, The Interview.
The episode is set to air on Sunday, 7th December at 8 pm on Discovery channel.
Click here to watch it online.
Franco and Rogen will attempt to survive in the wilderness for 21 days without clothing, water or food, and only one personal item of their choosing.
While Rogen chooses tissue paper as his one personal item, Franco goes for black sunglasses.
In a sneak-peek that has been released, the two actors share a nude embrace onscreen after discovering their situation.
"What are you doing here?" a disappointed Rogen asked. "You're supposed to be a hot Australian, like, survivalist," Franco replied.
Later Franco admitted, "Honestly, I was a little surprised."
Rogen added, "I was hoping I'd be teamed up with a woman, but I guess Franco is the next best thing. He's pretty much hairless. Take your glasses off, he's pretty much a woman."
Go behind-the-scenes our special #NakedAndAfraid with @Sethrogen & @JamesFrancoTV >> http://t.co/0oq6TbFq1V https://t.co/SOEolR9nF1

— Naked and Afraid (@NakedAndAfraid) November 24, 2014
In the movie The Interview the characters of Franco and Rogen try to assassinate North Korean leader Kim Jong Un.
The movie premieres this Christmas, 25 December 2014.