Eleven naked men and women slaughtered a sheep at the former Nazi death camp of Auschwitz then chained themselves in a line beneath its infamous gates in a protest that has baffled observers.
A firecracker was also launched in the site's car park. Eleven people, aged between 20 and 27, were arrested, reported the BBC.
A drone, used to record the demonstration, filmed a white banner bearing the word "love" in red draped over the gate.
Museum guards quickly responded and ordered the demonstrators to dress, The site was closed to visitors during the incident while police were called.
"The individuals will be transferred to a police station for questioning. A large group of police officers are at the scene," local police spokeswoman Malgorzata Jurecka said.
Museum director Piotr Cywinski told the news agency: "This is the first time something like this has happened at Auschwitz. I have no idea what their motives were."
Some Polish media have reported that the demonstration was a protest against the war in Ukraine. Those arrested could be charged with insulting a monument or symbolic place, which may result in a fine or a prison sentence.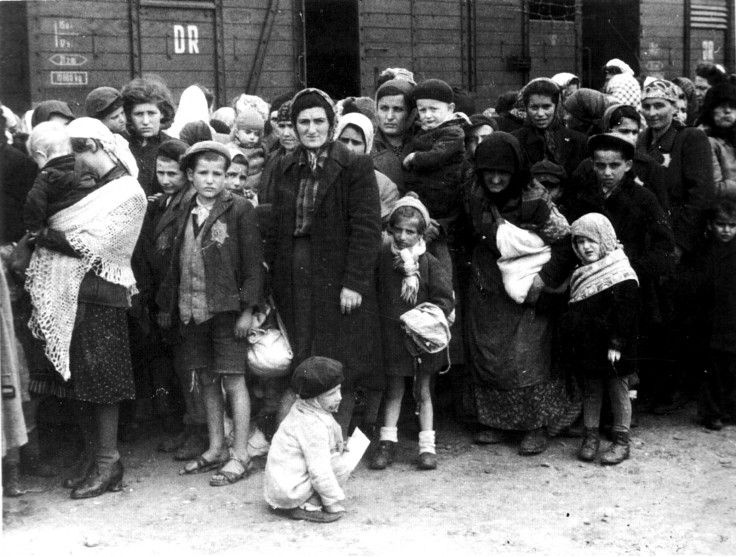 Police spokesman Sebastian Glen said of those arrested were seven men and four women and included six Poles, four Belarusians and one German.
In a statement, the Auschwitz museum said: "Using the symbol of Auschwitz for any kind of manifestations or happenings is outrageous and unacceptable. It is disrespectful to the memory of all the victims of the German Nazi Auschwitz concentration and extermination".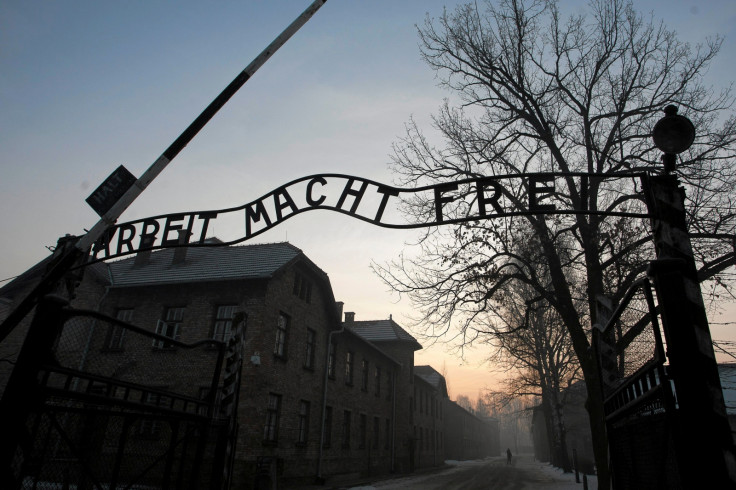 The Nazis built the death camp after occupying Poland during World War II.
It was maintained as a Holocaust memorial after the war because of the estimated one million Jews who were killed there and the slogan over its main gate, Arbeit macht frei ("Work sets you free") has become an enduring and sinister image of Hitler's Final Solution.