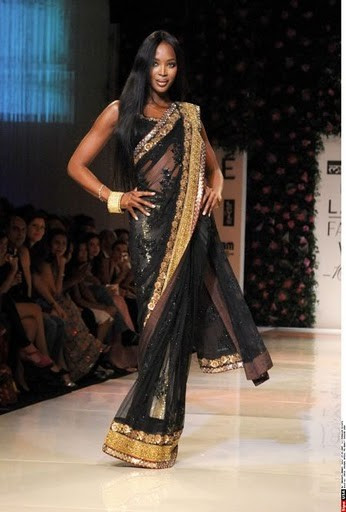 Naomi Campbell has confirmed she is creating a new television series which charts her life journey: from Streatham to her global modelling career and beyond.
The documentary made in London sees the supermodel return to her South London roots and will reveal how Campbell's career began and the inspirations behind her charity projects.
Campbell's life journey show will be part of the CNBC "Meets" series, presented by Tania Bryer.
"I've really enjoyed working with Tania on this programme, and I'm looking forward to seeing the finished show!" Campbell told Vogue.
Campbell, 41, made her modelling debut in the 1980's after being scouted aged just 15. Soon after Campbell established herself among the top three most recognisable and in-demand models of the late 1980s and early 1990s.
Despite there being other numerous successful supermodels Campbell's modelling story is particularly interesting due to the ethnicity battle she faced in the industry.
Before Campbell, the fashion and modelling industry had never valued a black model equally to a white one.
Speaking to Vogue Cambell added: "For me, it's really important to remember my roots and experiences growing up - it's those things that make you the person that you are. London will always be home to me and it was so much fun to take a walk down memory lane and visit the house I grew up in."
In recent years the modelling industry has welcomed women of colour, which is something Cambell talks proudly about in the documentary as well as her modelling and charity work.
Fans of Cambell also offer their complements in the documentary as seen with Simon Le Bon and Nick Rhodes talking from the set of their new Duran Duran music video, which features Campbell and the other supermodels, about her incredible career.
Legendary producer Quincy Jones said to be a father figure and mentor to Campbell also gives an exclusive insight into what motivates and inspires her.
The interview will air on September 28 at 10pm.