Nasa is building a Mars virtual reality experience for Oculus Rift and Samsung Gear VR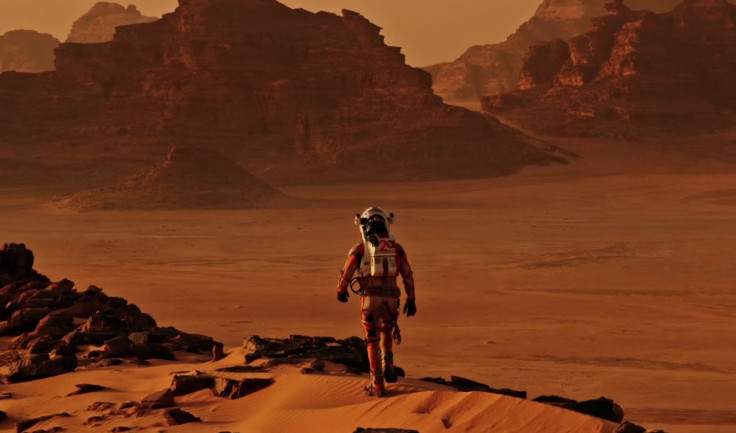 Nasa is now working on a virtual reality experience featuring Mars and footage taken from its Mars rovers for consumer VR headsets like Oculus Rift, Samsung Gear VR and HTC Vive to enable absolutely anyone to get a taste for what it would be like step onto the Red Planet.
The VR experience app is called Mars 2030 and it is a collaboration between the US space agency, MIT's Space Systems Laboratory, Fusion Media and game developers from the former studio Irrational Games. The app will also make use of the Unreal Engine 4, which is a traditional next-generation game engine that can turn 2D visuals into three-dimensional 360-degree content for a range of platforms.
"An important part of Nasa's Journey to Mars is the work we are doing to make space more accessible to individuals and non-governmental entities," said Nasa's senior communications manager Erin Mahoney.
"With more aerospace companies making human spaceflight part of their core business models, we expect that spaceflight will be an option for more people in the future than it is today. Hopefully, individual immersive VR experiences in space will bring the concepts closer to reality for those who truly enjoy virtual life off of Earth."
Nasa app will include mini missions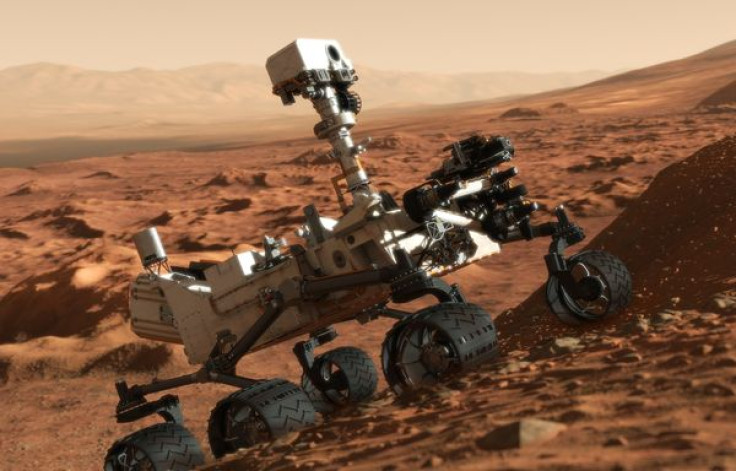 Ever fancied driving the Mars rover? Soon you will be able to, and all from the relative comfort of Earth
IBTimes UK
Unlike many virtual reality experiences today, the app is not meant to just be a passive experience, but will enable users to interact with the Red Planet and complete mini-missions that will take place both in the Nasa habitat that Mars astronauts will live in, as well as on the planet's surface. Users will be able to get a real idea of what it is like to be an astronaut, from walking around on the planet to driving around in the Mars Rover.
The game developers say that the app should be ready in 2016, and that using Unreal Engine 4 has been able to greatly speed up the app's production process, and in fact, in just a single day of development, the creators has a shared project environment that players could walk around and even drive around that was based on real Martian altimetry data from the University of Arizona's High Resolution Imaging Science Experiment (HiRISE) project.
"We want people to truly feel like they are on Mars, and the engine is perfect to make this happen in VR. We've worked closely with Epic Games developers before and believe this engine is revolutionising real-time graphics," said Julian Reyes, virtual reality producer for Fusion.
Unreal Engine 4 also makes it possible to offer a good performance on multiple platforms, from smartphone-based consumer headsets to high-end gaming desktops using tools like OpenGL ES 2 and DirectX 11.
Getting more kids and young people into space and VR
Nasa says that it will be offering the Mars 2030 experience app on iPhone, Android and Playstation VR, and it hopes to be able to reach out to children and young people to get them interested in space and VR early, and this could well be a great help in improving VR uptake by getting more consumers to get used to the concept of consumer VR.
"Our Mars astronauts are likely in kindergarten through ninth grade right now, so the ability to share with that generation the work that we are doing now to send them to Mars is a tremendous opportunity," Mahoney said. "We hope they will learn and be inspired by all VR experiences that allow them to be immersed in space missions."
More details of the Nasa 2030 app will be available at the South by Southwest (SXSW) conference in Austin, Texas from 11-20 March 2016.
© Copyright IBTimes 2023. All rights reserved.