One of Nasa's Earth Observatory satellites has captured a long tail of smoke from the wildfires raging in north California. On 12 October, as the Terra satellite passed over California, Nasa deployed its Moderate Resolution Imaging Spectroradiometer or MODIS to capture the plume of smoke emanating from the fire.
The smoke was found to be spreading over more than 550 miles. The images show the fires from Santa Rosa, California, to the Eastern Pacific, parallel to San Diego.
Currently, over 10,000 firefighters are battling 16 huge wildfires that erupted across California's Wine country on 8 October, causing as many as 35 deaths, with many still missing. The fires, fuelled by hot weather and gusty north winds, have been spreading quickly, engulfing more than 214,000 acres of land and incinerating an estimated 5,700 structures.
Nasa also used Terra's Advanced Spaceborne Thermal Emission and Reflection Radiometer (ASTER) instrument to show active fires spreading across the city of Santa Rosa, Napa and Sonoma.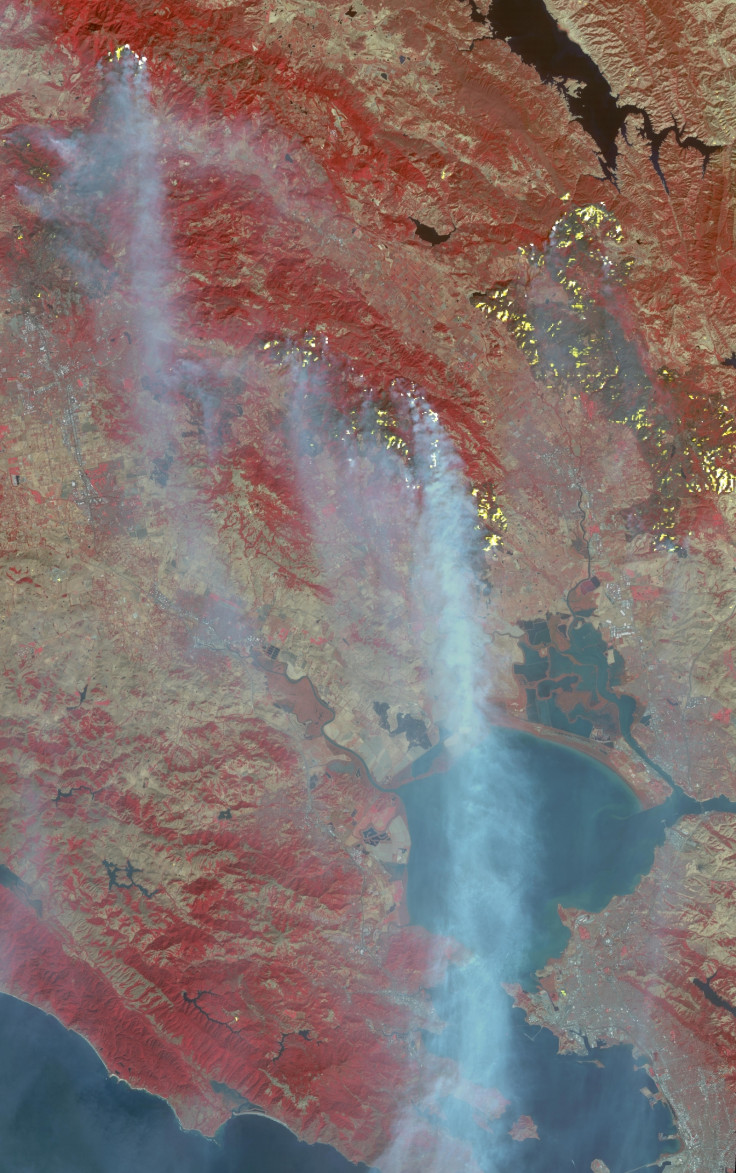 "With its 14 spectral bands from the visible to the thermal infrared wavelength region and its high spatial resolution of 15 to 90 metres (about 50 to 300 feet), ASTER images Earth to map and monitor the changing surface of our planet," Nasa said in a statement.
On 11 October, the agency used its Landsat 8 satellite to create a composite image of the affected areas, revealing the burn scars going beyond the smoke. The image was produced with a combination of shortwave infrared, near-infrared, green colour bands and a thermal infrared signature.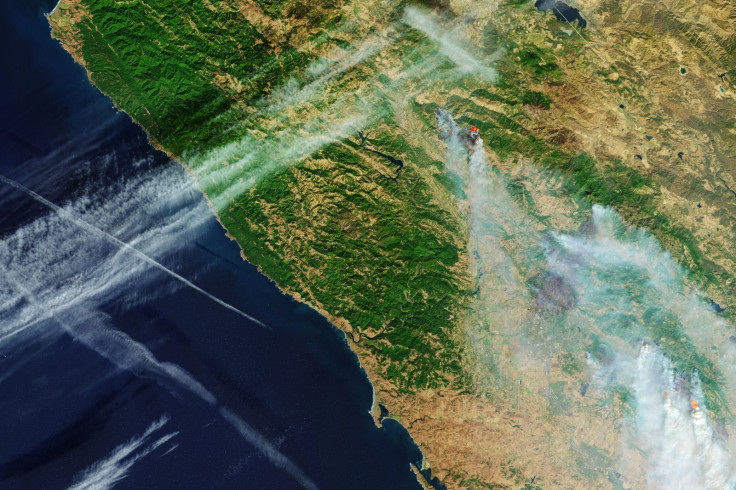 Other images of the wildfire captured by Nasa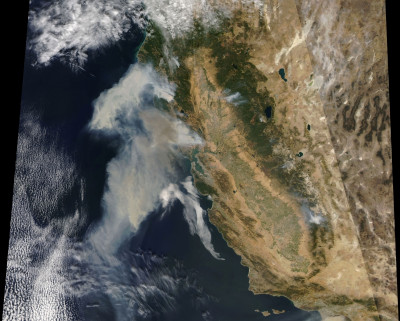 The fires are likely to spread throughout the weekend but will be easier to put out once wind speeds decrease after Sunday, 15 October, according to an advisory from the National Weather Service.