NCIS season 14 episode 2 live online: Torres and Quinn adapt to their lives on Gibbs's team
Esposito and Valderrama talk about Torres and Quinn's backstory in NCIS season 14.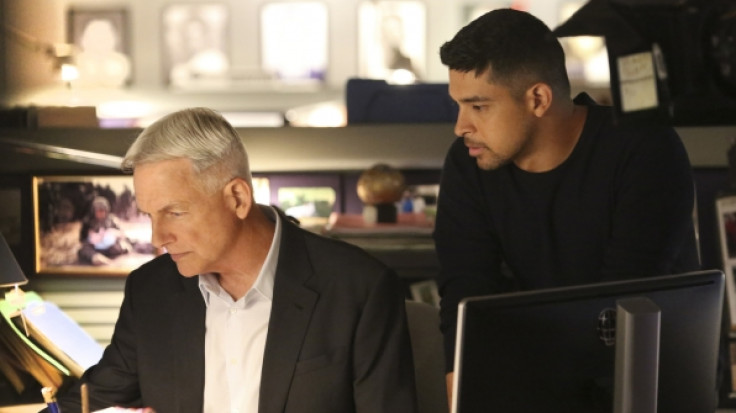 NCIS season 14 returns with an all-new episode this Tuesday (27 September) at 8pm EST on the CBS network. Episode 2 is titled, Being Bad, where the NCIS team will be investigating a high school reunion death.
The official synopsis of the episode reads as follows:
NCIS uncovers a bomb plot and a long-running theft ring while investigating a death at a Quantico reunion. Also Torres and Quinn adjust to life on Gibbs' team, including new seating arrangements in the squad room.
Click here to watch NCIS season 14 via live stream online. You can also watch it online by clicking here (only in the US).
The NCIS season 14 premiere introduced fans to two new agents – Alexandra "Alex" Quinn (played by Jennifer Esposito) and Nicholas "Nick" Torres (played by Wilmer Valderrama). In an interview with Entertainment Weekly, Esposito and Valderrama admitted that their on-screen characters have some history between them.
Valderrama said, "[Torres] went to the academy and he was taught by Ms Quinn. And there was, you know, there may have been some interesting run-ins with [his] teacher in the past." Esposito added, "We will find out more [about] what happens there later as well," and teased, "I don't know if we'll get flashbacks of their history, but we may start to find out more."
"Some layers will be peeled off, for sure," Valderrama stressed.
In a separate interview with TV Guide, Valderrama admitted that Nick will struggle to working in a team. The That '70s Show actor explained, "He's going to be struggling a lot. He's going to unfortunately have a tough time working and playing with others. He's been a lone wolf for so long that he's going to have ... a little bit of trauma and a little bit of post-traumatic stress that's going to be manifested in the way that he assimilates, and all of a sudden returns to some type of team."
"The other thing that he's going to have a tough time with is announcing himself, anywhere. Wearing the NCIS jacket, wearing the NCIS hat, for him, he thinks about it as a bullseye. And it brings about a certain level of stress, and a certain level of troubled thinking that makes him unstable," the 36-year-old actor added of his character on the CBS show.
© Copyright IBTimes 2023. All rights reserved.