Nearly all Congolese identify with Lucha youth movement as political crisis looms
DRC faces a fateful moment later this month when President Kabila is due to stand down.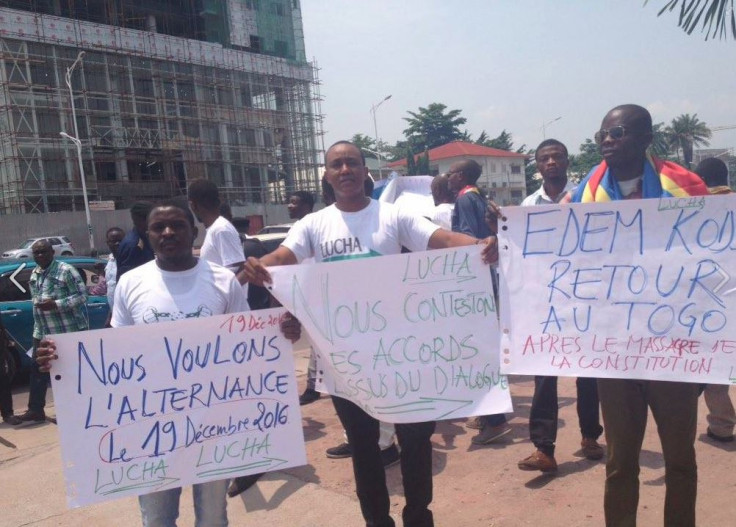 An overwhelming majority of Congolese identify with pro-democracy youth movement Lutte pour le Changement (Struggle For Change, Lucha), a Twitter poll suggests
Youth activists and members of citizen coalitions have been urging global powers, including the US and EU, to use strong financial pressure to ensure President Joseph Kabila steps down at the end of his second mandate on 19 December, as stated in the constitution, and end repression against dissenting voices.
The DRC has endured one of the bloodiest civil wars in modern times and faces a fateful moment later this month when he is due to stand down.
When asked which youth group they identified with, 96% of 737 Congolese who took part in the survey said the Lucha-Filimbi coalition. The other options were Ujana (Platform of young people involved in defending the achievements of the Republic) and Cojedep (Collectives of the Young People for the Defense of the Homeland).
Lucha says it has no means of identifying the exact number of sympathisers.
"When in my town Goma, we maybe 30 young campaigners starting an action and calling to take the streets, but 1,000 people easily turn up and rally around us," Serge Sivya, a young activist of the group Lucha exclusively told IBTimes UK over the phone.
Aspiring campaigners have to follow a fortnight training – known as Luchology – during which they are taught the principles, values and structure of the movement. At the end of the training, each aspiring campaigner is asked to sign an act of commitment to respect Lucha's values such as non-violence.
In eight of the movement's 16 regional offices, some 300 campaigners have signed the act of commitment, some 2,000 aspiring campaigners and thousands of supporters including in the diaspora in South Africa, Belgium and France who claim to be Lucha supporters.
Commenting on the results of the survey, Sivya, said: "What we like to remember is that, before being an organisational movement, Lucha is first and foremost a state of mind. Anyone who believes that the DRC is in a deplorable condition and who believes that change in the DRC can only be brought by the Congolese themselves is already Lucha."
Arrested a first time on 19 March, 2015, then released five days later, trainee doctor Sivya was arrested again on 16 February this year and jailed on 20 February, where he spent five months on trumped-up charges.
What is Lucha?
Lucha is an organisation created in Goma, the capital of North Kivu in the DRC, in June 2012.
The organisation's members, who refuse to take arms, affirm the need to take action through critical popular mobilisation.
Despite its spirit. this movement has seen its actions repressed – with the National Intelligence Agency (ANR), for instance, intercepting its actions and arresting a number of Lucha's campaigners and sympathisers.
© Copyright IBTimes 2023. All rights reserved.