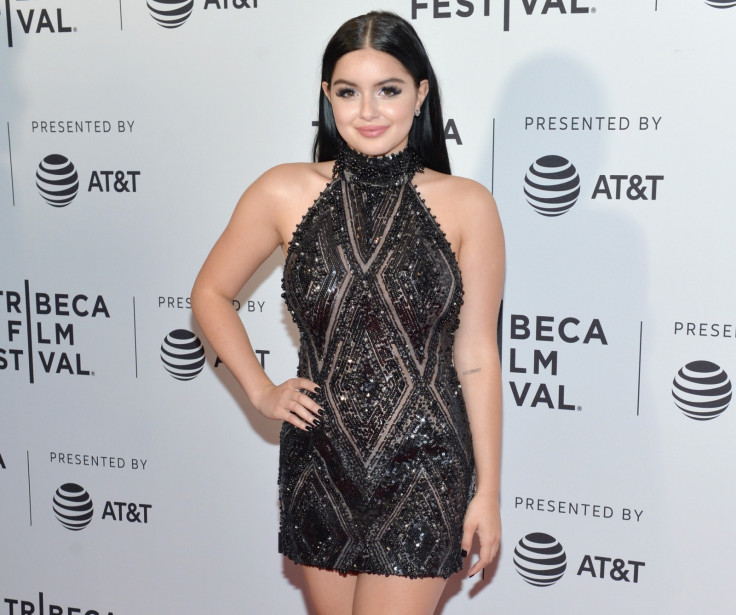 Ariel Winter took to social media to explain her recent photo wherein she is seen drinking milk from an oil can but instead got slammed by fans for flaunting her boob.
The Modern Family actress posted a photo of her recent outing in Los Angeles, where she is seen flaunting major "side boob" and holding a tin can. The 19-year-old went braless, and wore a low cut top and paired it with ripped jeans and black boots, and held a tin can in one hand and a white sling bag in another.
She captioned the post saying, "I felt the need to point out that I am carrying a milk filled oil can cup I got from Cars Land... f**k with me.."
However, her followers seemed least interested in her cup explanation and were more focussed on the "side boobs" that she displayed in the snap. One follower commented, "Caption should of been "and that's my side boob" Another joked, "All I see is side boob. There's a boob and milk filled oil can joke in there somewhere. Lol"
"And now you are famous on Facebook cuz of side b**b," reads another comment. "Don't think most people care. Only need to side boob. XD" stated another follower of her. A user even asked her to "grow up" and wrote, "You also felt the need to make sure your assistant got a photo of you with your breasts on show again on your Insta #growup"
Another slammed her for seeking "attention" and noted, "Need attention much? How about some self-respect?" A fan sarcastically commented, "Because that's what everyone is focused. Your milk filled oil can. #tigolebitties"
However, some followers came to her rescue and commented. "Why the hate? Well the dress code in public is for everyone, male and female, not judging her but you can't say wear whatever you want, there is a decorum for every place and time, this photo is cool for the most part."
"Just do what you want babe The people who mind, don't matter, and the people that matter don't mind!" commented another fan of the Modern Family star.