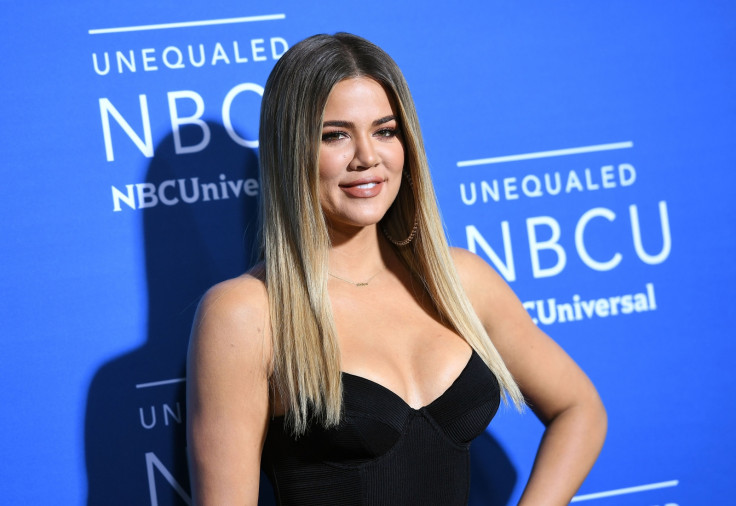 Khloe Kardashian was on the receiving end of online trolls as O.J. Simpson was granted parole after serving nine years of a 33-year sentence for armed robbery,
It's long been rumoured that O.J. Simpson is Khloe's biological father, but the reality star has publicly denied such accusations and maintained that Robert Kardashian is her real dad.
Nevertheless, Kardashian was bombarded with hateful comments about OJ's release in response to her latest Instagram post, which had absolutely nothing to do with his parole.
She posted a photo of a model wearing a limited edition Zodiac Sweater from her Good American clothing brand and captioned it, "Our @goodamericanlimited edition Zodiac Sweater JUST DROPPED on goodamerican.com in all 12 star signs!! #GoodSquad #GoodAmerican."
A fan asked, "When you pick up ur dad can you guys air it on keeping up with the Kardashians take Kris too." Another said, "Ayyye congratulations girl you dads coming home! I know you turning up right??"
"Daddy out of jail. Must be a great time for you," a follower replied. "Uh-oh your daddy coming home," said another.
Users also noted that Khloe looks like OJ's daughter Sydney Simpson. "Google OJ's daughter Sydney Simpson, they're twins," wrote a fan in the comments section.
While another said, "Ray Charles can see that OJ is yo daddy! #TakeDaDNAtest #MauryShow#UlookLikeSydneySimpson."
Another fan even asked if she was going to see OJ. "Papa Simpson getting out.., you gonna go see him?
Some of her fans did come to her defence though, as one Instagram follower said, "Her dad is deceased. What your doing isn't cool or funny. It's bullying. Since when is it cool for adult to bully over IG?"
Another commented, "So much disrespect to her and the memory of her father. Sad how people don't realize that such comments say a lot about you as an individual. I mean it doesn't take a lot to be a good person with morals. Evaluate yourselves...smh"
The 33-year-old opened up about the paternity rumours in an episode of Kocktails With Khloé in March, 2016. She said, "I think the thing that became most overwhelming was when, like, the stuff happened with one of my dad's wives.
"She wanted to come out, like, 10 years later after my dad passed away and said that I'm not his daughter and that he confided in her and blah-say-blah. I was like, 'Listen, you can talk about me and my sisters all you f**king want. Do not talk about my dad... He's not here!'" the TV star and model said.