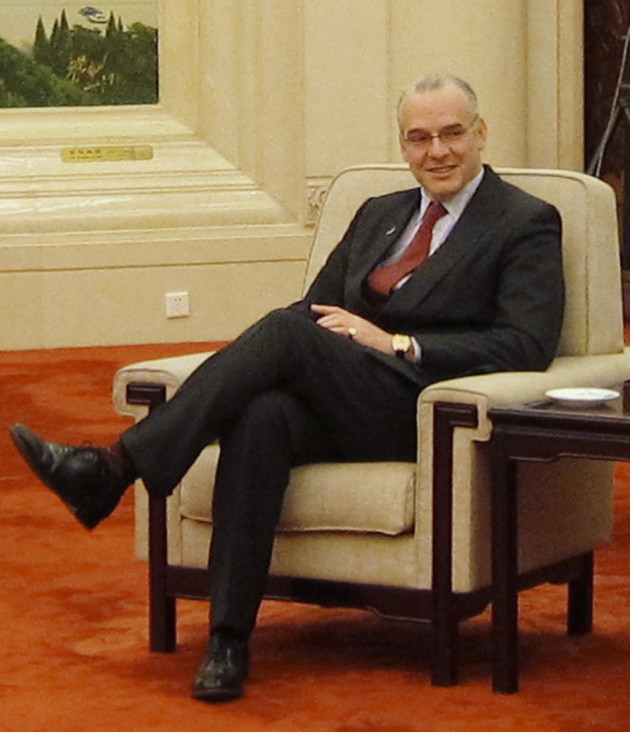 British businessman Neil Heywood was poisoned after he threatened to expose plans by the wife of Communist Party chief Bo Xilai wife to illegally move huge amounts of money abroad, sources have claimed.
Bo's wife, Gu Kailai, asked Heywood, 41, to move a large sum of money abroad late in 2011 and became angry when he asked for a larger cut for his role, sources told Reuters.
When Heywood threatened to expose her dealings, Gu, 53, hatched a plan to have him killed. Heywood was found dead on 15 November in Chongqing in central China. Early reports said he had been poisoned with cyanide drops.
Local media claimed that Heywood had helped Gu siphon nearly £800m of assets overseas.
One source said: "Heywood told her that if she thought he was being too greedy, then he didn't need to become involved and wouldn't take a penny of the money - but he also said he could also expose it."
"After Gu Kailai found that Heywood wouldn't agree to go along and was even resisting with threats - that he could expose this money with unknown provenance - then that was a major risk to Gu Kailai and Bo Xilai," said a source.
Another theory is that Heywood was poisoned because he was having an affair with Gu.
"Bo and Gu Kailai had not been a proper husband and wife for years. Gu Kailai and Heywood had a deep personal relationship and she took the break between them deeply to heart," said Wang Kang, a well-connected Chongqing businessmen who said he had learned some details of the case from government officials.
Prime Minister David Cameron said during his recent Far East tour that he was pleased the Chinese authorities were taking action over the murder.
He said: ''We did ask the Chinese to hold an investigation and we are pleased that they are now doing that.
''It is very important we get to the truth of what happened in this very disturbing case, this very tragic case.''