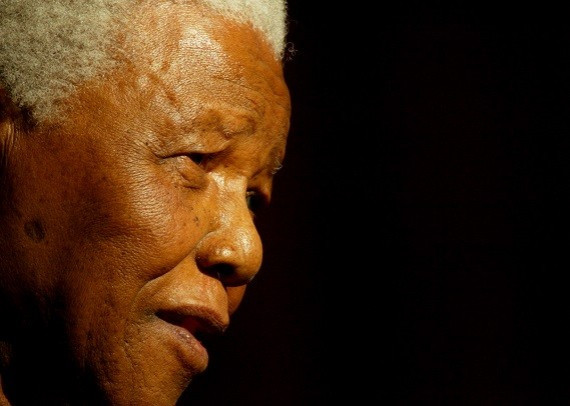 People the world over are mourning the death and celebrating the life of Nelson Mandela, the former president of South Africa who died aged 95.
The man who spent 27 years in prison as he battles against white minority rule in Apartheid South Africa was described as the nation's "greatest son" by the county's current president Jacob Zuma.
World leaders have also paid tribute to Mandela following his death after a battle with a lung infection.
US president Barack Obama said Mandela's "commitment to transfer power and reconcile with those who jailed him set an example that all humanity should aspire to". While prime minister David Cameron said he is a "a hero of our time".
Here the IB Times UK have gathered some of quotes and statements said by Mandela which detailed his life experiences and made him one arguably one of the most inspirational and influential people the world has ever seen.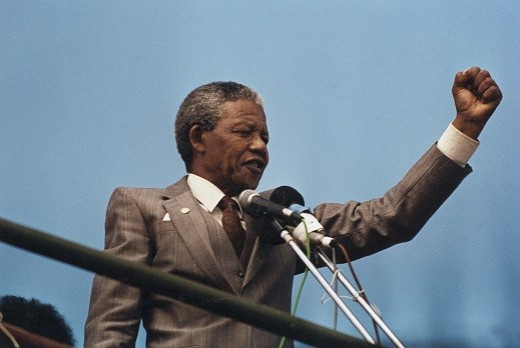 "Education is the most powerful weapon which you can use to change the world."
"What counts in life is not the mere fact that we have lived. It is what difference we have made to the lives of others that will determine the significance of the life we lead."
"For to be free is not merely to cast off one's chains, but to live in a way that respects and enhances the freedom of others."
"No one is born hating another person because of the colour of his skin, or his background, or his religion. People must learn to hate, and if they can learn to hate, they can be taught to love, for love comes more naturally to the human heart than its opposite."
"I learned that courage was not the absence of fear, but the triumph over it. The brave man is not he who does not feel afraid, but he who conquers that fear."
"When a man is denied the right to live the life he believes in, he has no choice but to become an outlaw."
"It always seems impossible until it's done."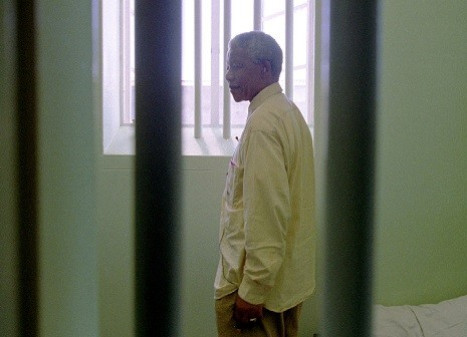 "During my lifetime I have dedicated myself to this struggle of the African people. I have fought against white domination, and I have fought against black domination. I have cherished the ideal of a democratic and free society in which all persons live together in harmony with equal opportunities. It is an ideal which I hope to live for and to see realised. But if needs be, it is an ideal for which I am prepared to die."
"As I walked out the door toward the gate that would lead to my freedom, I knew if I didn't leave my bitterness and hatred behind, I'd still be in prison."
"A good head and good heart are always a formidable combination. But when you add to that a literate tongue or pen, then you have something very special."
"There can be no keener revelation of a society's soul than the way in which it treats its children."
"I am fundamentally an optimist. Whether that comes from nature or nurture, I cannot say. Part of being optimistic is keeping one's head pointed toward the sun, one's feet moving forward. There were many dark moments when my faith in humanity was sorely tested, but I would not and could not give myself up to despair. That way lays defeat and death."
"I was called a terrorist yesterday, but when I came out of jail, many people embraced me, including my enemies, and that is what I normally tell other people who say those who are struggling for liberation in their country are terrorists. I tell them that I was also a terrorist yesterday, but, today, I am admired by the very people who said I was one."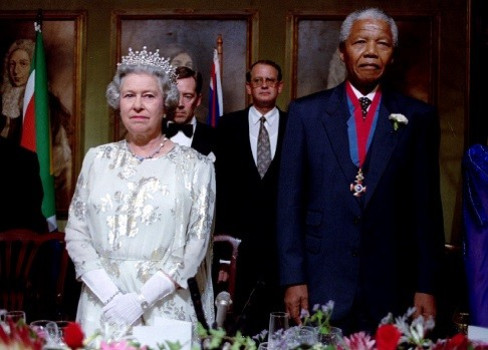 "If I had my time over I would do the same again. So would any man who dares call himself a man.
"Those who conduct themselves with morality, integrity and consistency need not fear the forces of inhumanity and cruelty.
"Real leaders must be ready to sacrifice all for the freedom of their people."
"Death is something inevitable. When a man has done what he considers to be his duty to his people and his country, he can rest in peace. I believe I have made that effort and that is, therefore, why I will sleep for the eternity."