Manchester United's win over Liverpool has been marred by injuries to captain Nemanja Vidic and winger Ashley Young.
Vidic was replaced by Chris Smalling with 10 minutes remaining and is thought to be suffering with a knee problem, while Young made way for Antonio Valencia at the break after twisting his knee awkwardly after a challenge on Liverpool defender Daniel Agger.
Should both players indeed be suffering from knee problems it wouldn't be for the first time this season, with Vidic having only just returned from another knee operation which saw him miss two months of the campaign after his long absence last season, while Young was sidelined for the same period earlier this term.
The win keeps United seven-points clear at the top of the Premier League table, following Manchester City's win at Arsenal, and manager Sir Alex Ferguson was content with the result despite a turgid second half performance.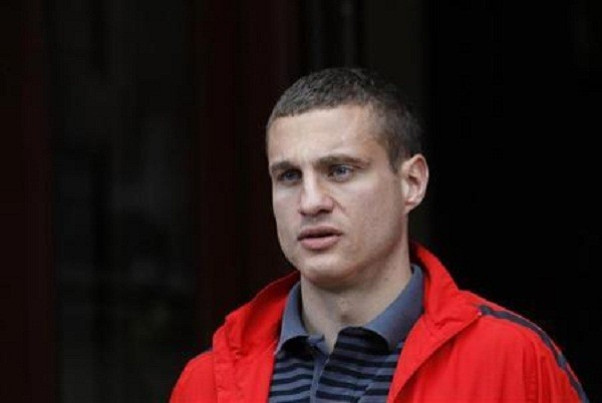 "All in all, it was an engrossing game, as we expected in a Manchester United-Liverpool match," he told MUTV.
"It's full of emotion, intensity and it's great to win. It was a magnificent performance in the first half, as well as we've played for a long time. It was hard work after they scored, to be honest with you, and I'm just glad we won the match.
"I think winning is important - it doesn't matter what league position we are in. I've said many times, it's a fantastic challenge between the two most successful teams in the country. I think those three points today are very, very important ones."
Robin van Persie and Vidic's goals set United on their way on Sunday afternoon after a dominating display in the first 55 minutes.
Daniel Sturridge gave Liverpool hope as he halved United's lead with over half an hour remaining, a precursor to a nervy end to the game which saw Brendan Rodgers' side pile on the pressure without forcing David de Gea into a meaningful save.
"I've not seen their goal again," Ferguson admitted. "But, to me, it looked a bit soft for us. Once again, the goalie has parried one out and there's nobody following in on the rebound.
"It did lift Liverpool but some of our defending was a bit erratic and desperate at times. But we managed to get through it. There was a period of three or four minutes where they were shoving players into the box and some interchange between players that we had to defend very well.
"We got through that and the name of the game in the big matches are the moments where you have to defend. Today was one of them."