NeNe Leakes fired from RHOA over salary demand? Real reason behind her shocking exit revealed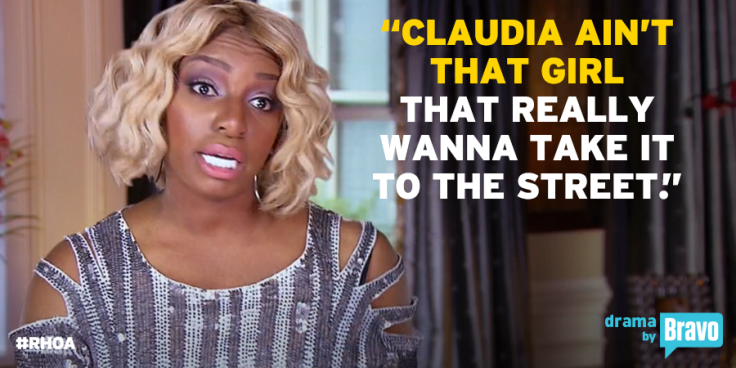 Nene Leakes announced her departure from the Real Housewives of Atlanta (RHOA) last week stating that she wants to escape the show's constant drama. But a new report claims that she was actually fired from the Bravo show.
The highest-paid Housewife in the franchise was "being pushed out by Bravo", a source told Radar Online.
"[Leakes] was alienating everyone on the show and refused to do so much. Sometimes wouldn't do publicity for the show and even when she did film she would sometimes just storm off," the source claimed.
Her season-long protest tantrums led producers to try and axe her from her full-time spot the source added. "They didn't want to pay her as much since she kept storming off and not saying anything on camera."
So instead of raking in well over $1m a season, "They told her they were going to pay her half as much and cut her time back," the source revealed.
The insider also shared: "Bravo allowed her to say that she wanted to leave but really Bravo was the one cutting her," as she was covering up for what the networks was really forcing her to do.
According to the source, "Producers were scratching their heads about her leaving because it is really easy money. She just needs to show up and participate but she wasn't even doing that."
Her family was also pressuring her to quit the show. "Her husband and kids were warning her about the bad press she's getting," the insider claimed and added, "And her son's arrest didn't help things."
Though Leakes has not completely severed ties with RHOA the source stressed, "If she would want to be an active part of the show that would be a completely different story."
Previously, NeNe Leakes told People that she is leaving the show because she wants to focus her energy on her new role in ABC's revival of the game show To Tell the Truth and other projects.
"I'm actually going to be doing a new primetime television show with a big legend," NeNe said. "All of my fans will get to see me be really happy, witty and funny and tell all of those one liners that I always have said on Housewives."
© Copyright IBTimes 2023. All rights reserved.