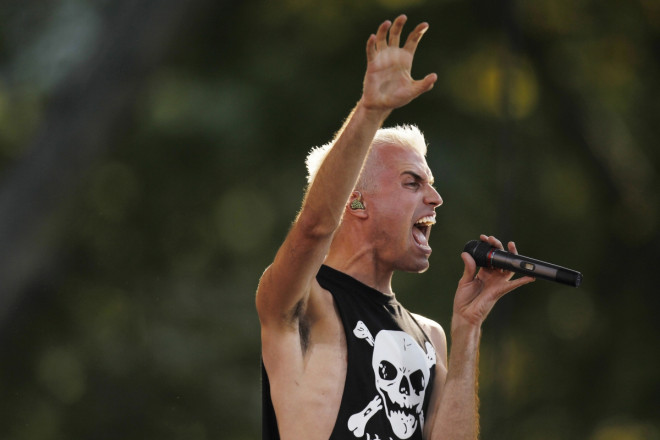 Neon Trees lead singer Tyler Glenn has announced that he is gay.
The 30-year-old singer talked about his sexual orientation in an interview with Rolling Stone.
"I've always felt like I'm an open book, and yet obviously I haven't been completely," he said, explaining that he knew he was gay as a child.
"I had my crushes on guys throughout high school, but it was never an overwhelming thing until my twenties," Glenn added. "Then I'd be dating girls and in love with my straight friend and it was the worst feeling in the world."
He also mentioned other celebrities, such as football player Michael Sam, who showed the courage to come out and reveal their sexuality.
"I really love all of the sports figures that are coming out recently," he continued. "I appreciated Michael Sam was like, 'I want to be able to go to the movies and hold hands with my boyfriend.' Even hearing him say 'boyfriend,' I was just like, that's cool."
Glenn also took to his Facebook account to share his thoughts.
"I don't think I'm special for being a gay man. That's not why I came out. I didn't come out so all of you could say "i knew it" based on the clothes I wear or the way I dance. I never even thought I'd have to come out," he wrote.
"I'd be the 50 yr old living with dogs hiding my relationships living on a beach somewhere. Maybe then i'd be comfortable with it. But it was last summer, writing songs for the new album, being so fed up with "hiding" and being so ready to be "free" that I poured my heart out into music more than I'd ever had before. Music indeed was my first love. Not a boy. It was music that I had always had a torrid love affair with. I felt I owed him, the music, or her, the song. I had to be honest with that relationship," he added.