Body parts are strewn on the slopes of a mountain in Nepal, and up to 300 people, many of them foreigners, are believed to have been buried there by an avalanche set off by the devastating earthquake.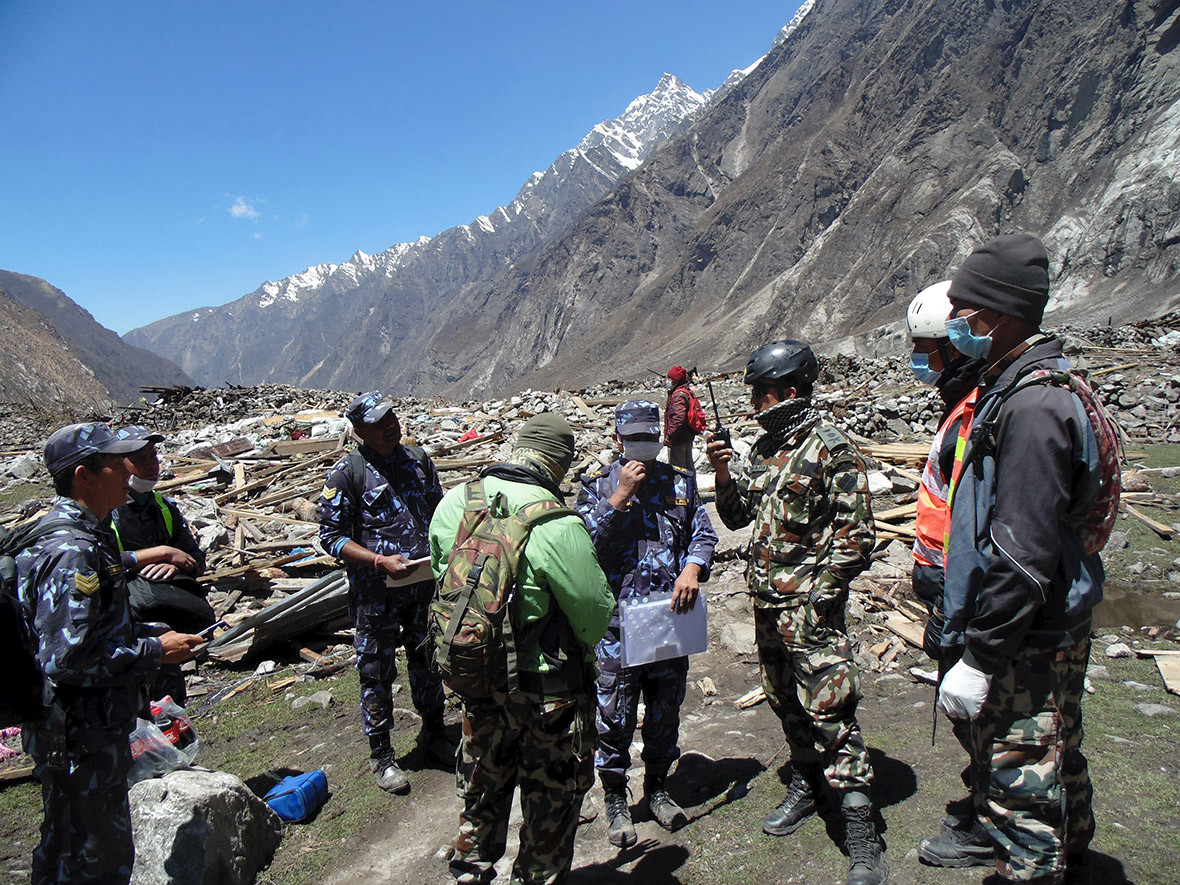 Emergency workers have recovered more than 100 bodies – including at least nine foreigners – who were killed by a mudslide that buried the village of Langtang.
Langtang is on a trekking route popular with Westerners and the village had 55 guesthouses catering for visitors. The village was wiped out by the avalanche but it was not clear how many people were there at the time. More than 13,000 foreign hikers visit the area annually.
"We don't know exactly how many people were in Langtang village at the time of disaster," Uddhav Bhattarai, a local government official, told Reuters.
The number of people buried here could be as high as 300, including 110 foreigners, according to Gautam Rimal, assistant district administrator in the area. "There are body parts, broken limbs and pieces of flesh scattered in the area," he said. More than three dozen workers at a nearby hydroelectric project are also unaccounted for.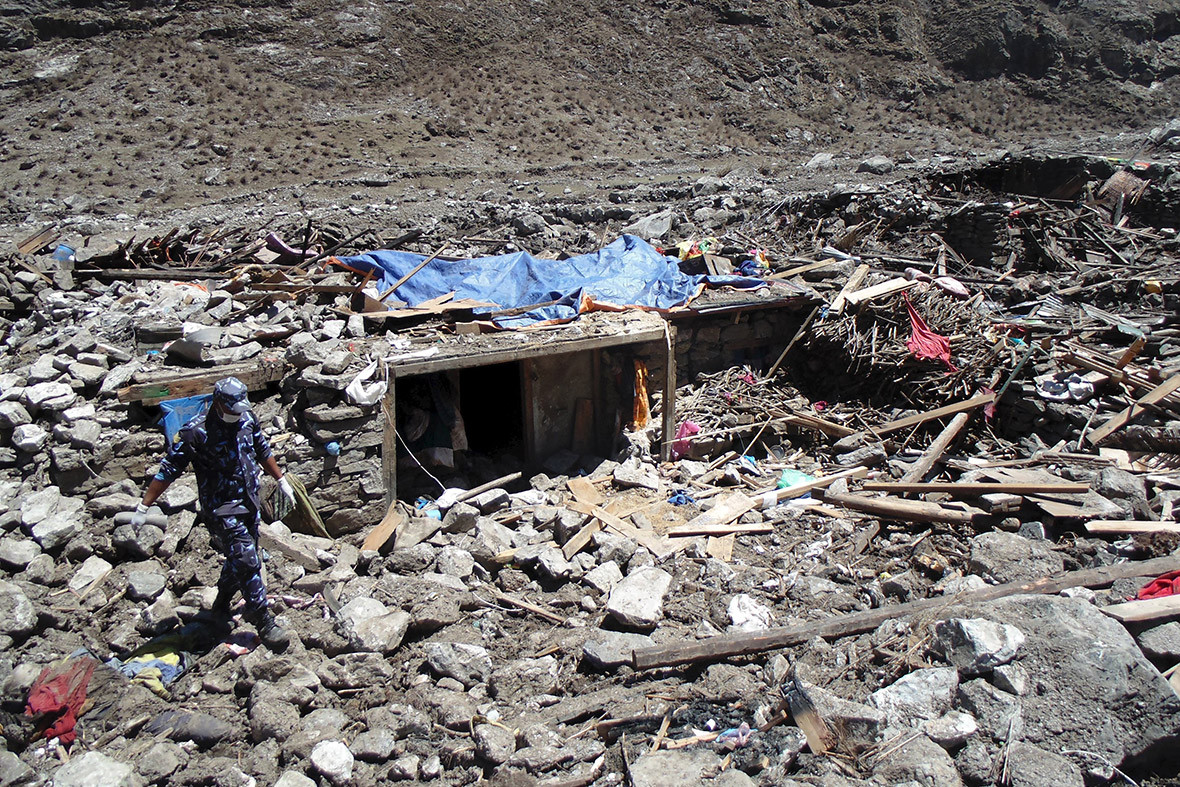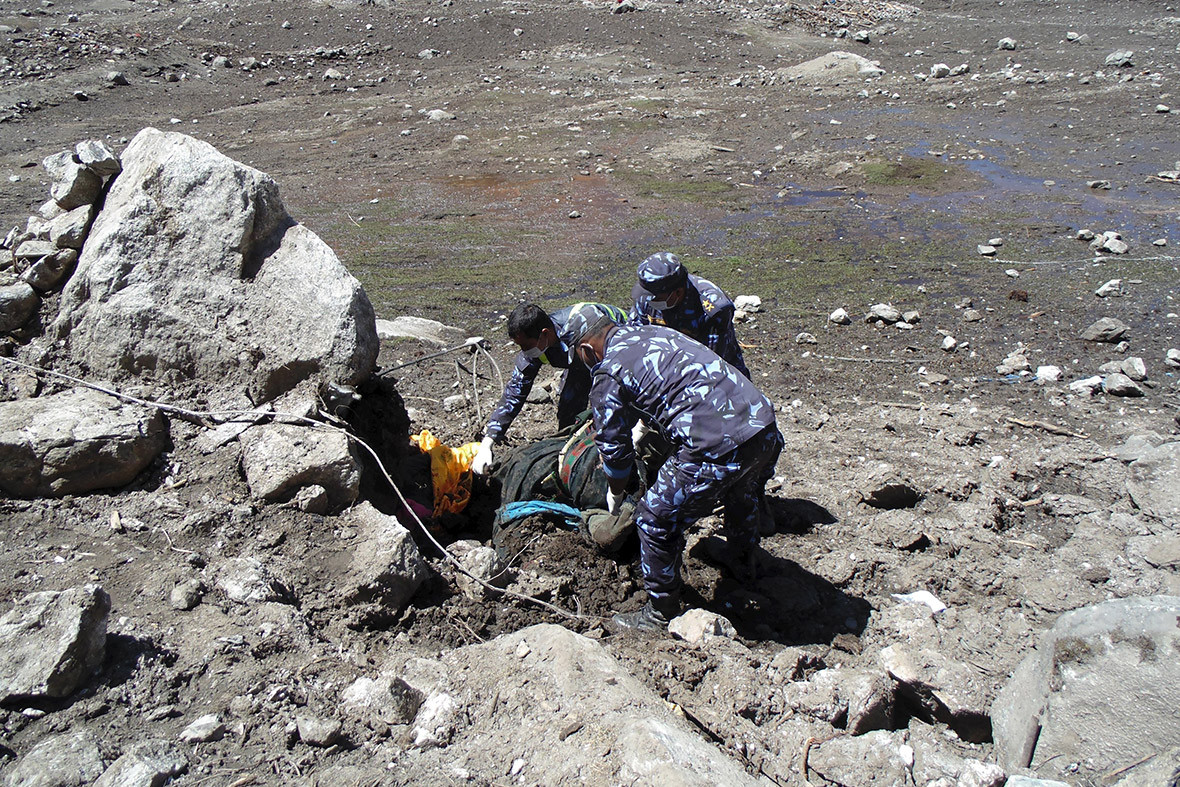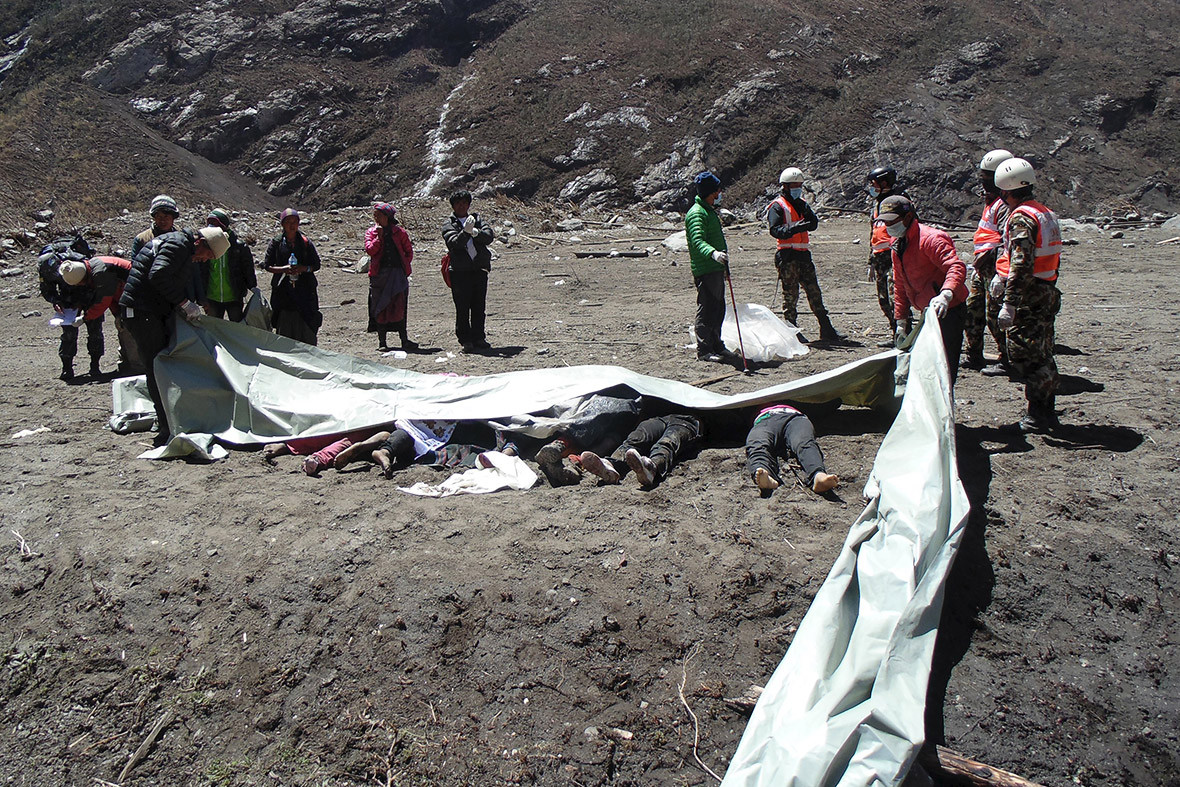 The government has said 7,759 people were killed in the 25 April earthquake and more than 16,000 injured. The true extent of the damage from the magnitude-7.8 earthquake is still unknown as reports keep filtering in from remote areas, some of which remain entirely cut off.
UN humanitarian officials said more helicopters were needed to reach isolated mountain villages, which were hard to access even before the quake.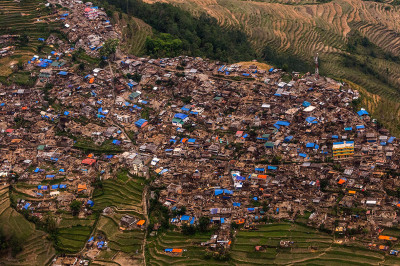 More than a thousand engineers are checking damaged houses in Nepal's capital and advising people about whether they are safe. About 13,000 families have requested inspections of their homes since the massive magnitude-7.8 earthquake.
Some modern buildings – including upmarket hotels and expensive homes – appear to have escaped largely unscathed. But there is widespread damage in poorer neighbourhoods.