Life is slowly limping back to normal in Nepal's capital, more than a week after the deadly earthquake. Getty Images photographers David Ramos and Chris McGrath captured moments of beauty as people try to rebuild their lives in the rubble of Kathmandu.
At the city's famous Durbar Square, curio and clothing shops are reopening, even though bulldozers are still clearing up debris.
Sunil Shreshtha, a clothes seller, told Reuters every single day without business meant mounting losses. Shreshtha said: "I have just opened my shop today. Everyone was very scared, still many aftershocks are coming. But slowly things are getting back to normal. All I want to say is that no need to be scared anymore. Please come to the market and we all need to help each other."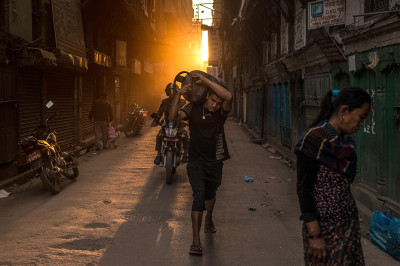 Residents of Kathmandu marked the birthday of Lord Buddha in a subdued celebration. The festival is usually vibrant, with thousands of Buddhists converging on Boudhanath Stupa, considered one the most sacred Buddhist shrines.
The event for 2015 was low-key, following the 7.8 magnitude quake that struck on 25 April, killing over 7,000 people, though many lit candles for themselves and lost loved ones.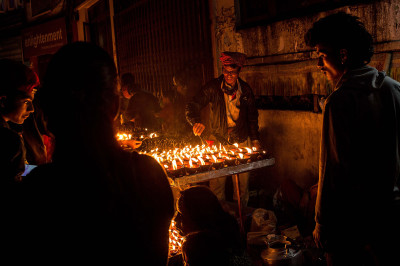 Shattered buildings and debris still line the streets, and tents have been pitched in Kathmandu's main sports stadium and on its golf course. The UN says 600,000 houses have been destroyed or damaged.
Some residents in Kathmandu are worried about the pace of rebuilding people's homes, especially as the monsoon season approaches.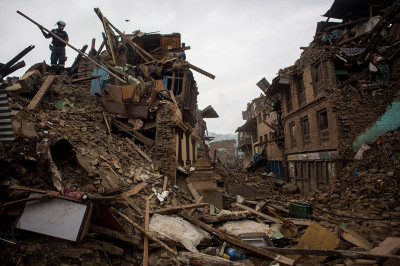 Many of Nepal's Unesco world heritage sites that attract thousands of tourists each year were destroyed when the earthquake struck.
Restoring Nepal's world heritage sites to their former glory could take years, the head of the country's Archaeology Department said. Bhesh Narayan Dahal, the director-general of the Archaeology Department of Nepal, said nearly 200 heritage sites had been damaged by the quake.
"I can tell you, 90% of the heritage sites are damaged. Some are partly cracked, some are totally demolished, some we want to demolish," he said.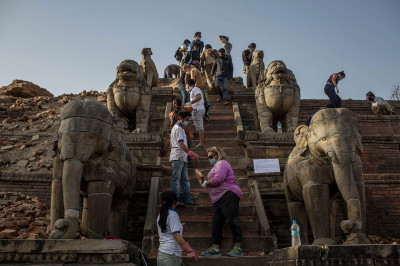 Among the most famous attractions that bore the brunt of the devastation from the earthquake are the three Durbar Squares in Kathmandu, Bhaktapur and Patan. Durbar Squares are plazas opposite old royal palaces in Nepal, consisting of ancient temples, open courts and fountains.