Tiny villages clinging to the remote mountainsides of Gorkha District, near the epicentre of the 7.8-magnitude earthquake that hit Nepal, have been ravaged. Entire clusters of homes have been reduced to piles of stone and splintered wood.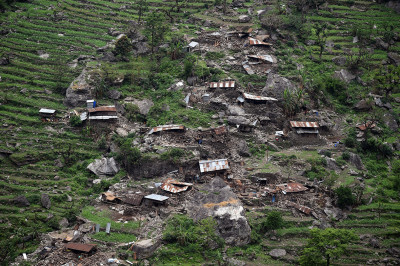 Rescue helicopters have been unable to land in some remote mountainous areas. Shambhu Khatri, a technician on board one of the helicopters, said entire hillsides had collapsed, burying settlements, and access was almost impossible.
A health official in Laprak, a village in the district best known as the home of Gurkha soldiers, estimated 1,600 of the 1,700 houses in the village had been razed.
However, the death toll in many villages was far lower than feared, since many villagers were working outdoors when the quake struck at midday.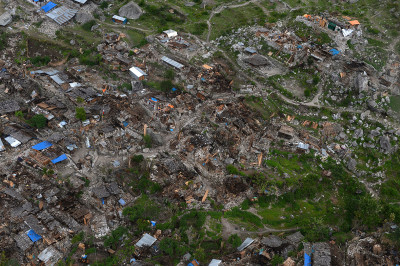 Nepalese police said the death toll from the quake had reached 5,027. Another 18 were killed on the slopes of Mount Everest, while 61 died in neighbouring India. China's official Xinhua News Agency reported 25 dead in Tibet.
Prime Minister Sushil Koirala told Reuters the death toll could reach 10,000, with information on casualties and damage from far-flung villages and towns yet to come in. That would surpass the 8,500 who died in a 1934 earthquake, the last disaster on this scale to hit the Himalayan nation.
The disaster also injured more than 10,000, police said, and rendered thousands more homeless. The UN says the disaster has affected 8.1 million people — more than a quarter of Nepal's population.
Up to 90% of the health facilities in the worst-affected districts have been severely damaged and many hospitals are treating people out in the open.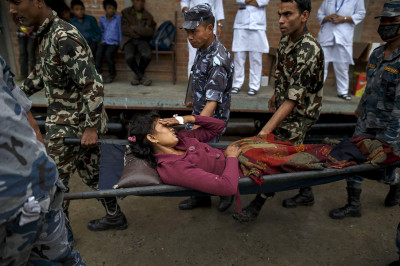 Trekkers stranded by an avalanche, many of them from Israel, fought for food and for places on rescue helicopters after being denied shelter by locals.
Hundreds of trekkers, many of them cold and hungry, were unable to make it back to safety because roads and paths had been blocked, while some guest houses damaged in the 7.8 magnitude quake shut their doors to visitors.
One Israeli rescuer described the situation as "tense" and said there had been fights over scarce food between stranded trekkers and Nepali villagers. "Villagers think the tourists are taking too much of the food," said Amit Rubin, who is based at Kathmandu airport with a team from Magnus International Search & Rescue.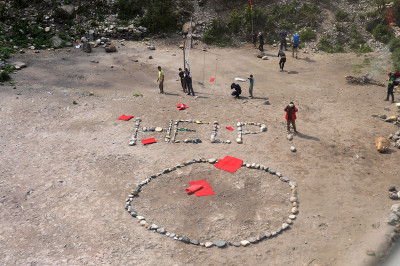 Officials and foreign aid workers are struggling against stormy weather, poor roads and a shortage of manpower and funds to get assistance to the needy.
Trucks carrying food are trying to reach affected districts outside the hard-hit and densely populated Kathmandu Valley.
The arrival of a diesel generator in the village of Paslang, brought by "a nice charity man" from a foreign aid group that no one could identify, brought moments of much-needed elation as dozens crowded around to charge their mobile phones.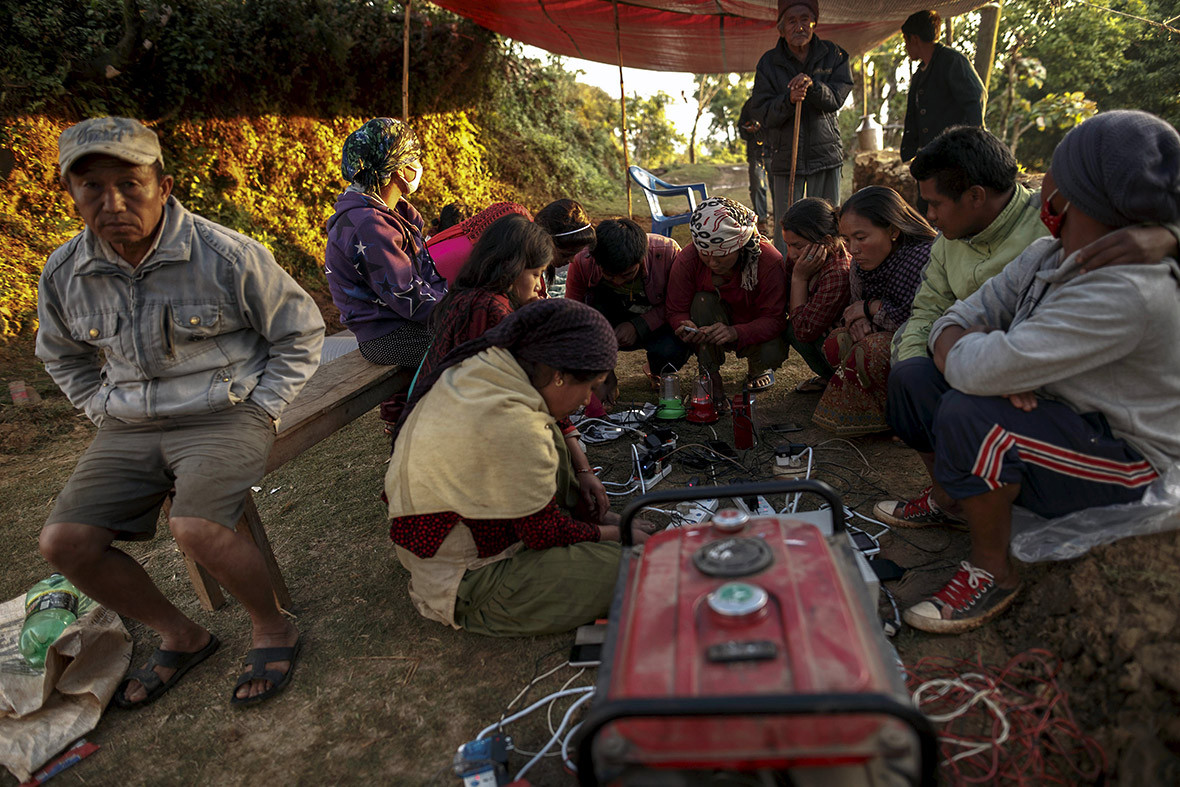 Indian Air Force helicopters have brought much needed aid to areas outside of the capital. In a village in Kavre, about 30km east of Kathmandu, people received food and blankets.
Injured survivors were also airlifted to safety and were provided with medical treatment.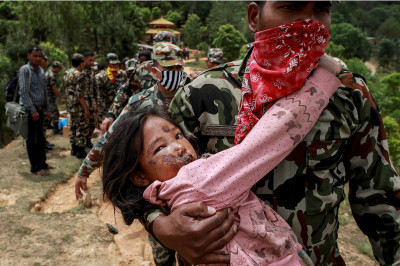 Wind and rain whipped across the crest of the mountain as a helicopter landed in Paslang, with sacks of rice. Seeing the conditions, the UN World Food Programme's Geoff Pinnock said: "The next shipment has to be plastic sheets. These people need shelter more than they need food."
About 200 villagers huddled under a few umbrellas and plastic tarps as they waited to receive the aid. With the erratic Himalayan weather, aid workers are worried about keeping people warm, fed and safe. "More helicopters, more personnel and certainly more relief supplies including medical teams, shelter, tents, water and sanitation and food are obviously needed," Pinnock, who was coordinating the aid relief flights, said.
With eight million Nepalese affected by the earthquake, including 1.4 million needing immediate food assistance, Pinnock said the relief effort would stretch on for months.