Eileen is an anti-heroine to be reckoned with in the vivid and menacing world created in the debut novel of author Ottessa Moshfegh.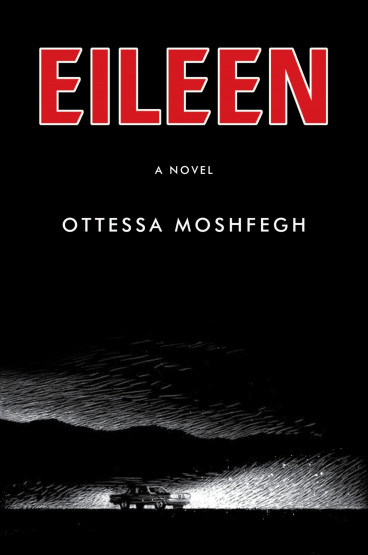 It is December 1964 in a small town in New England. Eileen Dunlop is dreading the approach of Christmas, but she will soon have more to cope with than lacklustre festivities. The week that follows is to change her life for good - though it may not be the kind of change she wants. What is certain is that her current life is dire. "I hated almost everything," she says. "I was very unhappy and angry all the time."
Eileen lives with her alcoholic father, a retired police officer who drinks heavily from early morning onwards. Dunlop senior is often delusional, not to say deeply paranoid. Despite a lack of any evidence, he believes mobsters are after him and his mental state appears to be deteriorating. The family house, meanwhile, is decrepit and filthy because neither Eileen nor her father have bothered to clean it since her mother's death.
The situation is not much better at work. She is employed as a secretary in a reform school for boys and finds the job unrewarding. Her colleagues are unfriendly, and her administrative work is dull and depressing. Often she sees the inmates being bullied and abused by the guards.
Eileen is not enamoured of her life and loathes herself. Repelled by her body, she swathes it in drab, ill-fitting clothes. She finds menstruation repugnant and, at the age of 24, she is still a virgin.
However, fantasy provides some relief. She is infatuated with one of the guards at the reform school, Randy, a young man with a prominent quiff of greasy hair. He is barely aware of her existence but this does not stop her parking up outside his house and spying on him. Nevertheless, stalking Randy is only a passing distraction. Mostly she dreams of escape, of stealing her father's money and heading out of town.
Then a children's counsellor arrives at the institution, Rebecca St John. She is Harvard-educated, stylish and friendly: everything, apparently, that Eileen is not. Eileen is immediately smitten, though baffled by Rebecca's wish to befriend her and the reason why she takes such a close interest in the boys' welfare.
So far, so noir. Yet Moshfegh's writing stands out in several spectacular ways. In detail and texture the world she creates is unsettlingly vivid: a considerable achievement for a writer born so long after the era she depicts. The verisimilitude of the drab and often squalid settings is reinforced by a strong and insistent narrative voice. Eileen's anger and frustration dominate her story, helping to create a seamless mood of menace.
The hype from Hollywood insiders is that the film will be the next Gone Girl, but from a literary point of view, Eileen is a far superior novel.
Then there is Eileen herself. She is an anti-heroine to reckon with. Her amorality ranges from habitual shoplifting towards callous indifference to the fate of the boys in the reform school, her interest in them extending merely to leafing occasionally through their personal files. It is clear from the outset that the novel will end in a disturbing - not to say horrible - fashion. The story proceeds slowly, but the sordid milieux and threatening atmosphere Moshfegh constructs are more than absorbing enough to overshadow issues of deferred plot development.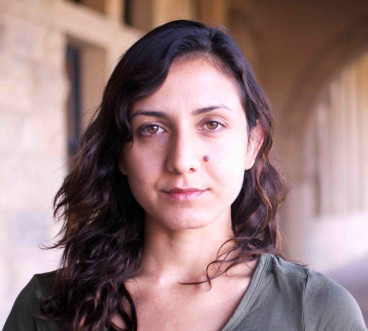 Moshfegh is being compared to the canonical thriller writers Patricia Highsmith and Jim Thompson. Certainly, it is true that Eileen captures something of Highsmith's radical anti-hero Ripley; like Ripley, it is impossible not to warm to Eileen, despite her sociopathic flaws. Similarly, Moshfegh can be as hardboiled as Thompson when she chooses to be. Yet she has gone beyond these forebears to break the thriller mould in a new way.
In particular, Eileen's struggles to break free of her protracted adolescence give the novel the flavour of a darker version of J.D. Salinger's The Catcher In The Rye. This is also the root of the story's flashes of humour, ranging from Eileen's penchant for keeping a dead field mouse in the glove compartment of her car as a keepsake – a touch of pure Holden Caulfield - to her father's deranged conspiracy theories and slap-stick tumbling down the stairs. The comic dimension is anchored by the story's narrative frame, it is recounted from the perspective of a much older and wiser Eileen, fifty years on, who looks back upon her younger self with wry surprise and amusement.
Moshfegh's debut novel is set to attain classic status within the thriller genre, making it hard to see how she can move on from here. Nevertheless, a collection of short stories and a second novel are on the way. In the meantime Eileen has been optioned by film producer Scott Rudin (best known for The Grand Budapest Hotel and The Social Network). The hype from Hollywood insiders is that the film will be the next Gone Girl, but it should be stressed that from a literary point of view Eileen is a far superior novel.
Eileen by Ottessa Moshfegh (Jonathan Cape) is available to buy now.