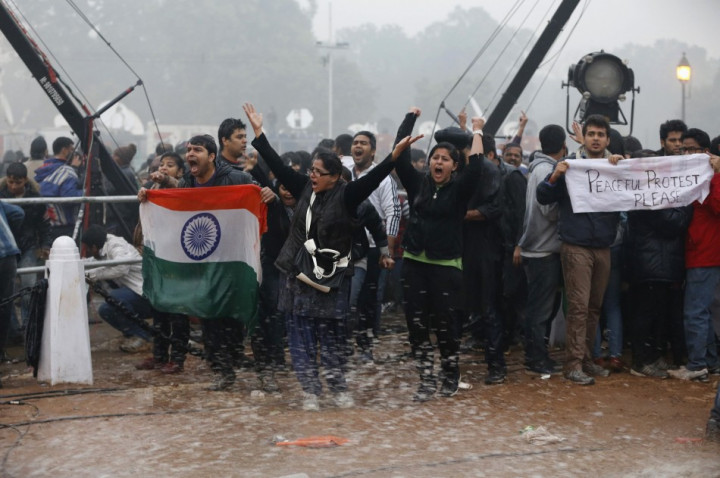 India's Prime Minister Manmohan Singh has promised action over the recent gang rape of a 23-year-old paramedical student which has sparked massive protests in the capital, New Delhi.
In a rare public statement, Singh said the government would make "all possible efforts to ensure [the] security and safety of all women" in the country.
Protests demanding tougher government action have rocked New Delhi. More than 120 people, including media and police personnel, have been injured in clashes between the protesters and the police. The clashes have prompted the authorities to ban public demonstrations, but the defiant protesters are in no mood to give up.
Singh appealed to the demonstrators in the hope of "maintaining peace", adding: "We will examine without delay all aspects of this crime and ensure that justice is served...we will keep the public informed about the steps we are taking."
Although the Indian government announced a raft of measures to protect women in the wake of the New Delhi rape, the protesters are insisting on more concrete action. Singh's remarks are aimed at silencing critics who have come down heavily on the government for not fully addressing the protesters' concerns.
The prime minister, a father of three daughters, said: "We are all joined in our concern for the young woman who was the victim of a heinous crime in Delhi" adding that the fury over the incident was "genuine and justified."
Singh said: "We will examine without delay not only the responses to this terrible crime but also all aspects concerning the safety of women and children and punishment to those who commit these monstrous crimes. Our government will keep you informed of the steps we are taking and the process we are following."
Hours before Singh's remarks, Sonia Gandhi, the ruling coalition's chairperson, met a group of protesters to assure quick action against the perpetrators.
Meanwhile, the 23-year old rape victim remains in a "serious" condition. Doctors treating her said her condition has deteriorated although her vitals are stable.
The victim's father has demanded the death penalty for the rapists but told the Indian television channel CNN-IBN: "My daughter is a fighter. She has overcome many obstacles, be it poverty or in her studies, and she will keep fighting."