New Destiny 2 trailer offers Guardians a tour of the European Dead Zone
New character Devrim Kay offers a tour of the new region in Bungie's sequel.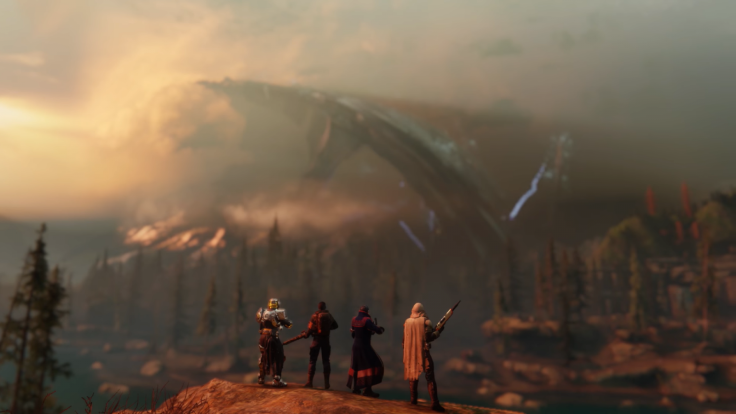 Bungie has released a brand new trailer offering an in-depth look at one of Destiny 2's four new regions, the European Dead Zone, where players will find missions, a ton of enemies and – most importantly – loot.
A new character, Devrim Kay, introduces us to the area, and will serve as the main point of contact for players when the full game is released. His voice over accompanies five minutes of new gameplay footage from within the area.
The European Dead Zone is where the game's main group of antagonists, the Red Legion, are building their war forces after a successful mission at the start of the game in which they bring down Earth's last city.
As well as the Red Legion, players will encounter other enemy races in the area: the Fallen, the Taken and the Hive.
A new social hub area called The Farm is also housed in the European Dead Zone. This is where players come together between missions to purchase and sell items, and even play some football.
The Farm was briefly made available for players to explore during Destiny 2's open beta in July.
The new footage shows the variety of the European Dead Zone's landscapes, with forests giving way to underground cave networks, an overgrown city and the large mountains looming over it.
There's also a focus on the three new Guardian subclasses, and the devastating special abilities each will offer each of the game's main Hunter, Titan and Warlock classes.
Hopefully Bungie releases similar trailers for Destiny 2's other three regions on Titan, Io and Nessus.
© Copyright IBTimes 2023. All rights reserved.