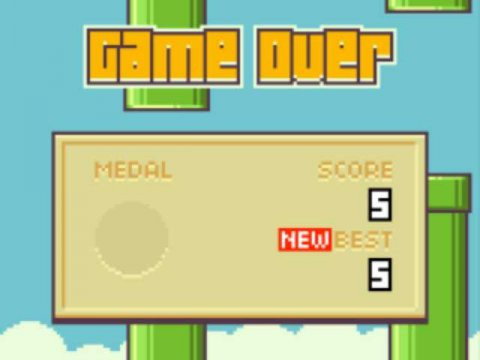 The popular and extremely difficult mobile game, Flappy Bird, received a new update yesterday, which fixes key problems faced by players of the game, according to a report from venture Beat.
See Also: Flappy Bird Was 'Made in Just Two Days' and Other Amazing Facts You Didn't Know About
What does it do?
The update now makes the game significantly easier for players to beat. It makes flying through the narrow gaps between vertical pipes easier. Players can now enjoy a more fluidic gameplay experience. Even though gameplay is now smoother, the game is still as unforgiving as ever.
Visual Changes
From the beginning, experts have criticised the game's developer, Dong Nguyen, for using pipes and a background that are extremely similar to Nintendo's Mario series of games.
Thanks to this update, the pipes have received a face lift and some slight changes in color, thereby making them look very different from the one's seen in the Mario games. Even the background has received a new look which features a blue cityscape.
Game Being Shutdown
Dong Ngyuen, creator of the extremely successful Flappy Bird video game, has now tweeted saying that he will be shutting the game down shortly.
Through a series of tweets, the game's creator confirmed that he would be taking the Flappy Bird off app stores on Monday. It appears that Ngyuen hasn't been able to cope with the success of the game.
"I am sorry Flappy Bird users, 22 hours from now, I will take Flappy Bird down", he said in a tweet. "I cannot take this anymore."
The game was released during May 2013 on the iOS store, but received a sudden jolt of popularity only in early 2014, right after the release of the app on the android app store.