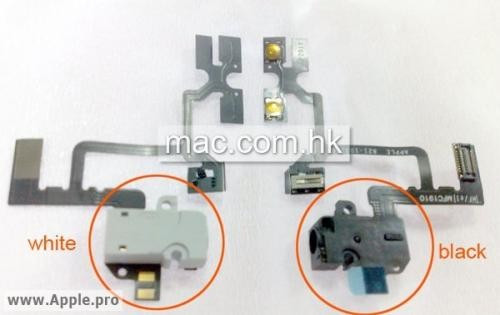 A new report claims to have leaked images of components used in Apple's rumored iPhone 5 smartphone.
The two new "leaked images" were first reported by unofficial Apple site MacPost. The two new parts were alleged to have stemmed from different online suppliers and showed parts including a camera lens and headphone jack replacements for the iPhone 5.
The photo of the new headphone jack showed the component in different colours, indicating that the as-yet-unconfirmed smartphone will be available in two colours -- white and black.
If true, the news should come as no shock to existing Apple fans. The company's existing handset, the iPhone 4, is available in white and black -- and Apple has always produced the device's headphone jack in two different colours.
The leaked image of the camera lens, while potentially interesting, was released with no information explaining how the new component will alter the iPhone 5's performance.
While current rumours fly about Apple's next iPhone device, the company itself hasn't released any firm data about the smartphone making the photos' authenticity, at best, questionable.
As always, Apple declined to comment on the new rumor.