Having impressed critics and audiences in atmospheric horror The Witch and sci-fi Morgan in 2016, up-and-coming actor Anya Taylor-Joy is set to return to the big screen alongside James McAvoy in M Night Shyamalan's eerie thriller Split later this month. But it seems as if that's not the only project the pair may be seen together in the near future...
While promoting Split, the 20-year-old was asked about 20th Century Fox's upcoming X-Men spin-off New Mutants, a title she has been linked to in recent months. Despite her not saying anything concrete about the movie, she did hint that James McAvoy might be reprising his role as Professor Charles Xavier in the outing.
"I mean, I think James is already a part of it, isn't he?" she teased to Coming Soon, causing people to wonder whether it was an accidental reveal. Taylor-Joy managed to remain coy as to her involvement in the movie however, casually stating: "I'm a big fan so I'd love to be a part of it. I can't say very much, but I would love to be a part of it. I think this year's gonna be very exciting."
Based on the comic book series by Chris Claremont and Bob McLeod, New Mutants would follow a group of teenage mutants as they hone their superhuman abilities at Xavier's School for Gifted Youngsters, so having Professor X appear in the outing would make sense.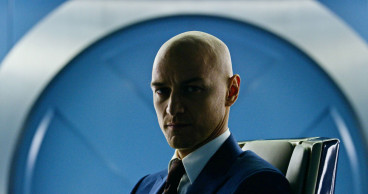 As it stands, Game Of Thrones' Maisie Williams is the only actor officially confirmed for the project. The 19-year-old will reportedly be bringing Rahne Sinclair aka Wolfsbane, a young woman who possesses the ability to transform into a wolf or into a transitional state somewhere between human and wolf, to life.
When Taylor-Joy was linked to the film, it was alleged that she would be playing Illya Rasputin, also known as Magik, the younger sister of Russian tough-guy Colossus, seen in X-Men, X2, The Last Stand and Days Of Future Past. He also cropped up in Fox's Deadpool too, opposite Ryan Reynolds.
Nat Wolff (The Fault In Our Stars) is said to be in talks to play Sam Guthrie aka Cannonball too. Directed by Josh Boone, the film is reportedly aiming to begin shooting in 2017 ahead of a spring 2018 release.
For more entertainment news follow A-List on Twitter @Alistinsider