New figures have revealed that inter-racial homicides – where black people killed whites and whites killed blacks – have reached the highest levels since before Barack Obama took office, almost eight years ago. Rates of these types of killings had been on a period of steady decline before a recent rise, according to the latest figures from the FBI.
The statistic revealed that white-on-black killings increased by 22.5 per cent from 2014 to 2015, after figures generally dipped since 2007. Conversely, homicides of white people by African-Americans increased by 12.2 per cent in the same time period.
These considerable increases are in slight contrast to levels of black-on-black and white-on-white killings from 2014 to 2015, which have gone up by 7.9 per cent and 3.5 per cent, respectively. The figures showed that these crimes too had been slipping since 2008.
The numbers, which include Hispanic people as white, were crunched by the bureau after being submitted by more than 16,000 college and university, federal, state, city, county and tribal agencies. The alarming statistics comes after The Guardian reported a study which revealed that young black men were nine times more likely than other US citizens to be killed by police in 2015.
In 2015 it was revealed by the data that there was more than twice as many black-on-white homicides (500) compared with white-on-black homicides (229 people).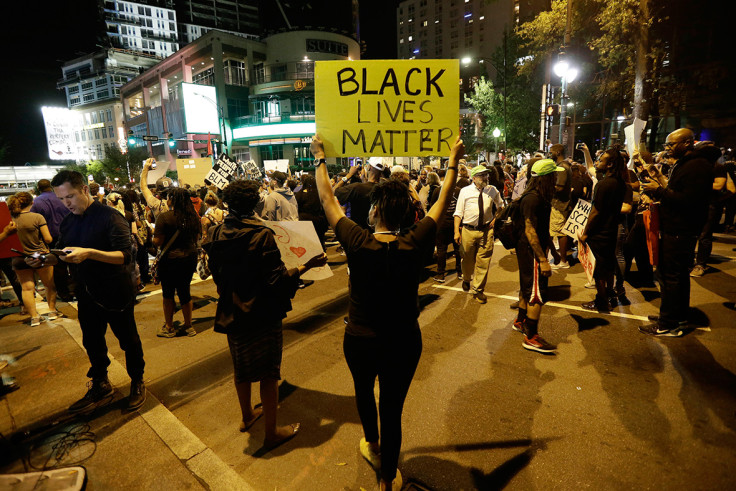 Far more prevalent were killings by people of the same race, with 2,574 homicides committed by whites against other whites, and 2,380 by blacks against blacks. The numbers of these types of homicides had been dipping since 2005, until last year when they showed an increase.
The FBI added that the overall rate of violent crime in the country increased by 3.1 per cent in 2015 when compared with 2014. They said that rape and aggravated assault increased by 6.3 and 4.6 per cent respectively over the same period.
The data is released at a time when race relations in the US have been tense following the fatal police shootings of Terence Crutcher in Tulsa, Oklahoma, Keith Lamont Scott in Charlotte, North Carolina, Alfred Olango in San Diego, Tawon Boyd in Baltimore and 13-year-old Tyre King in Columbus, Ohio. There has also been violent protests in Charlotte, where the mayor declared a state of emergency.