New Xbox Project Scorpio details to be revealed this week
Microsoft has yet to reveal the price, release date or official specs for its 4K Xbox.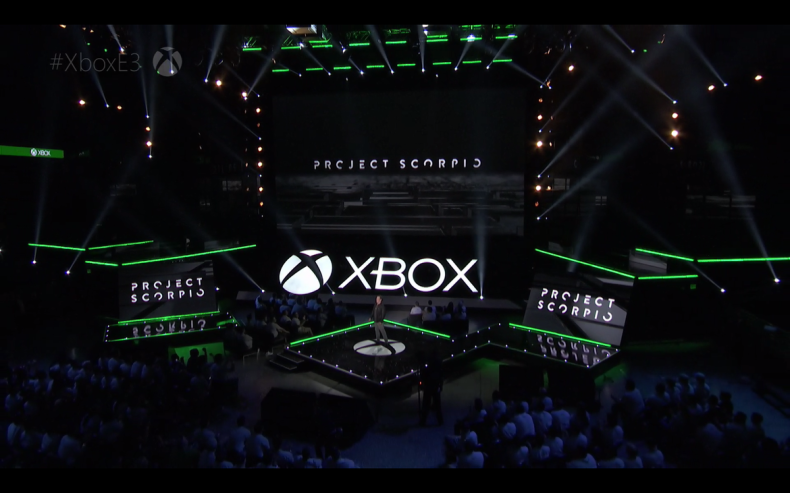 New details regarding the highly anticipated upgraded Xbox One console code-named Project Scorpio are set to be revealed this week. Eurogamer revealed that Digital Foundry will share an "exclusive Xbox Scorpio reveal" on Thursday (6 April) at 2pm BST.
There are no details regarding what the reveal might entail, but given Digital Foundry focuses on gaming technology, hardware and performance reviews, many believe the reveal could be relate to the console's specs.
Dubbed the "most powered console ever," Microsoft has previously said the upgraded console will house an eight-core processor, with 6 teraflops of power and include 320 GB per second of memory bandwidth.
When the console was revealed last year Microsoft made clear it would be capable of supporting 4K gaming and virtual reality.
The console will reportedly feature an internal power supply and support 4K 60 frames-per-second video capture as well.
Project Scorpio is expected to release towards the 2017 holiday season. Microsoft has yet to reveal the price, specific release date and official specs for the upcoming console.
In February, Microsoft teased that its upcoming E3 press briefing would feature some more big details about the Scorpio. "Brace for big news," the company wrote in a tweet confirming the briefing's date and time.
The company is expected to officially unveil the Scorpio at its E3 2017 press conference on 11 June.