Microsoft teases Xbox Project Scorpio reveal at E3 2017 press conference
'Brace for big news,' the company teased in a tweet.
Microsoft has officially confirmed its press conference date and time for E3 2017, teasing that the briefing will feature some more reveals for its upcoming upgraded Xbox One console, code-named Project Scorpio. Typically held on Monday morning during E3 week, the Xbox briefing will be held on Sunday, 11 June starting at 2pm PST (5pm EST, 11pm BST) at the Galen Center in Los Angeles, California.
The company made the announcement in a tweet that read, "Brace for big news." The post also featured an image of internal components of Project Scorpio that was first shared at E3 2016, hinting that the upcoming console will be in the spotlight during the event.
Microsoft did not specify any additional details about what will be shown at the event.
In January, Xbox boss Phil Spencer said he liked the Xbox lineup for E3, in response to a fan's query on Twitter. Prior to that, he said 2017 will not be led by Halo FPS or Gears or War, implying that there will not be any new games coming for those popular series this year.
Instead, they are focusing on "new experiences with different IP".
Touted by the company as the "most powerful console ever," the Scorpio was first announced at E3 2016 and is expected to release sometime in holiday 2017.
Microsoft said that the upgraded version of the Xbox One will feature an eight-core processor, 320GB per second of memory bandwidth and support 4K gaming and virtual reality (VR) technology as well as all existing and future Xbox One games and accessories. The price, specific release date and detailed specs for the upcoming system are yet to be officially announced.
"We see exciting opportunities on the horizon to create new innovations that will benefit both gamers and game developers alike," Spencer said in 2016. "The next step-change for gamers and developers must deliver true 4K gaming and high-fidelity VR experiences to the console.
"When it ships [in 2017], Project Scorpio will be our most powerful console ever built, specifically to lead the industry into a future in which 4K gaming and high-fidelity VR are the standard, not an exception.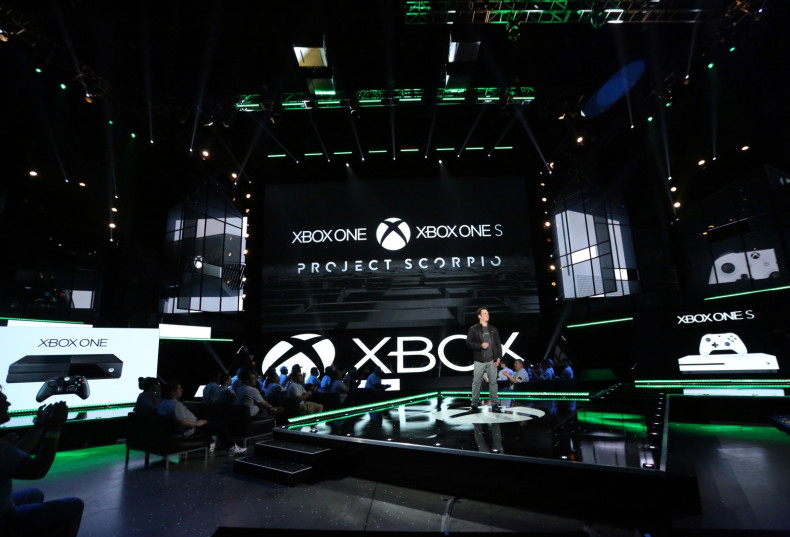 "Project Scorpio will be the first console with 6 teraflops of power, which will empower the world's greatest game creators to fully embrace true 4K gaming without sacrificing quality, generate premier VR experiences without sacrificing performance, and putting greater graphic fidelity in the hands of the world's best game creators," Spencer said.