What is Xbox One Project Scorpio? Everything you need to know about Microsoft's 4K, VR console
All we know so far about Microsoft's mid-cycle hardware upgrade.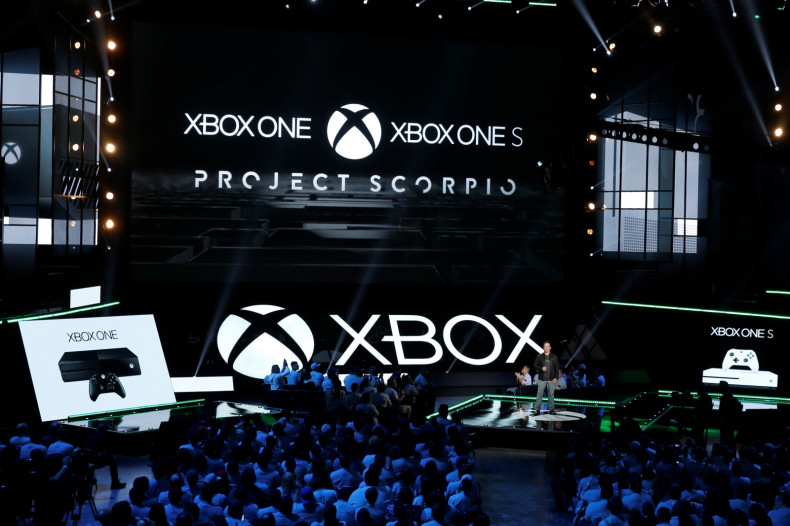 On 13 June 2016, after months of rumours and reports about new gaming versions of the Xbox One and PlayStation 4, Microsoft's E3 press conference ended with Xbox boss Phil Spencer announcing Project Scorpio.
Hardware revisions are nothing new three or four years into a console cycle, but since the start of 2016, substantive reports circulated indicating that the two competing console manufacturers were to launch hardware revisions that offered significant boosts in terms of power.
Typically, such revisions offer minimal changes to the power of a console, focusing instead on sleeker designs and cost-cutting, but these were to be different, and they appeared to be the first steps towards snapping the video-game industry out of thinking about consoles in generations.
What is Project Scorpio?
Project Scorpio is an upgraded Xbox One capable of supporting 4K gaming and virtual reality (VR). It has been touted by Microsoft as being the "most powerful console ever" with an eight-core processor, 320 GB per second of memory bandwidth, and six teraflops of overall power.
That six teraflop stat is the simplest way of explaining its power compared with other consoles on the market. The original Xbox One has 1.3 teraflops of processing power, the Xbox One S has 1.4 teraflops and the original PS4 has 1.8.
It's the PlayStation 4 Pro comparison that is most telling, however. Sony's 4K-capable PS4 upgrade launched in November 2016 and has 4.2 teraflops of processing power. It certainly seems that Scorpio would live up to Microsoft's billing.
When it was announced at E3, Phil Spencer said: "We see exciting opportunities on the horizon. Opportunities to unlock new innovation for both gamers and developers alike. The next step change for gamers and developers must deliver true 4K gaming and high-fidelity VR. So we've been talking to our friends, and asking them what they want to see from us."
The video that followed (embedded below) saw developers within Microsoft and outside discuss what Scorpio would be.
Why support 4K?
As with full HD (1080p) before it, 4K will soon be the new standard resolution for visual media. So the gaming industry needs to be ready to support both 4K and 4K-ready television sets. That the graphical fidelity of PC games has been flying ahead of consoles is another factor in these new machines.
Why support virtual reality?
The same applies... sort of. Virtual reality is a technology that most believe has a significant future. Whether it's the future of gaming is up for debate, but Microsoft want to be ready to support it, at the very least, even if it doesn't end up being a main use for Scorpio.
When will Project Scorpio be released?
"Holiday 2017" is the release window we have been given. November seems most likely.
How much will Project Scorpio cost?
In October, Phil Spencer said people should expect a "good price continuum" when Scorpio is released. "So I think you will feel like it's a premium product, a premium console," he said. So what does this mean?
Doubling up on the word 'premium' likely means it would be pricey. PS4 Pro had a recommended retail price of £349.99 ($438) at launch, which is about what we should expect for Scorpio. Given that the new Xbox would be more powerful than Pro, £349.99 is at the lower end of what to expect. Anything between that and £499.99 could happen.
What would you be able to play on Project Scorpio?
All existing and future Xbox One games would be playable on Scoprio. If PS4 Pro is anything to go by, it's safe to assume that existing games once the console has been released will receive updates enabling 4K support. Such games that could receive Scorpio support include Resident Evil 7, Rise of the Tomb Raider, Final Fantasy 15 and Battlefield 1.
It's safe to assume all of Microsoft's 2017 games – and all its Xbox exclusives – would also support Scorpio. This year that means Sea of Thieves, Halo Wars 2, State of Decay 2 and Crackdown 3 plus whatever else MS has up its sleeves.
What it has up its sleeves may well be Forza Motorsport 7, which is both extremely likely and would be a great game to show off lovely 4K visuals with.
What will Project Scorpio be called?
Project Scorpio will not be called Project Scorpio at launch, that's just a code name. Xbox One Pro would be seen as copying the convention of PS4 Pro, and that's something Microsoft would want to avoid. The Xbox One S may be taken to its next step with, say, the Xbox One U – but then again, that may draw comparisons with Nintendo's failed Wii U.
Any adherence to naming conventions went out the window when Microsoft called it Xbox One, so maybe Microsoft would drop the 'One' part of the name for the Hell of it and and christen this simply the Xbox.
In summary, we have no idea.
What's going on under the hood?
Microsoft hasn't detailed Scorpio's specs, as it was announced 18 months ahead of launch and none of the details then will have been set in stone. We do know a few things – the teraflop power, the eight cores, the memory bandwidth – and Microsoft would want to stick to those specs as closely as possible.
A recent leak via Digital Foundry unearthed a little more information. According to verified Microsoft documents, Scorpio is to drop ESRAM, a feature of the original Xbox One architecture that helps developers overcome memory and speed limitations. It won't be needed in Scorpio as Microsoft is simply upgrading to faster, better RAM.
Update 14/03/17: Windows Central reports that Project Scorpio, will feature 4K, 60 frames-per-second video capture (compared to 720p on previous Xbox consoles and 1080p on PS4 Pro) and an internal power supply instead of a external power brick.
For all the latest video game news follow us on Twitter @IBTGamesUK