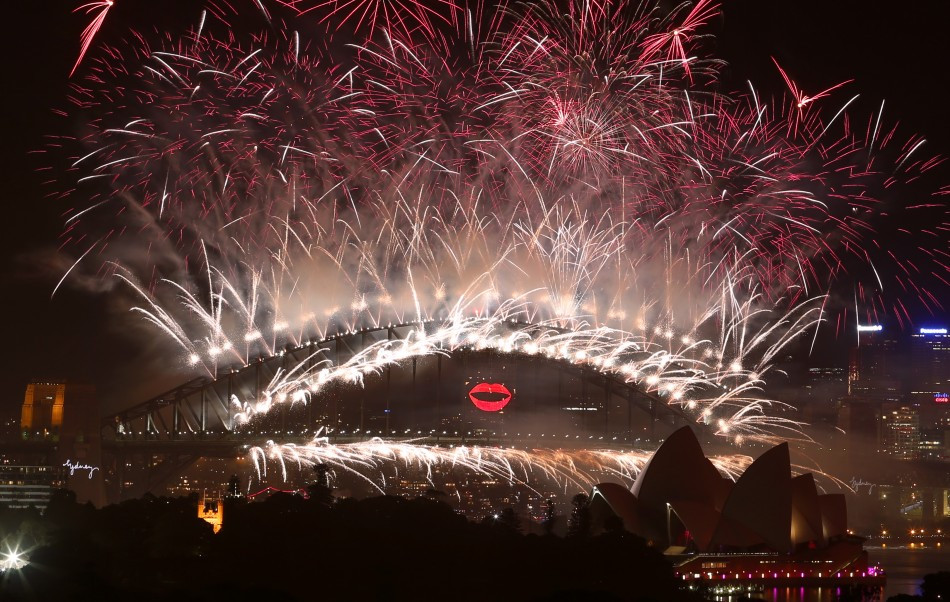 As revellers up and down the UK put their champagne in the fridge in preparation for midnight, in some parts of the world the bottles have already been uncorked.
Fireworks have already illuminated the skies of New Zealand, Australia, Eastern Russia, Japan and Korea, because 2013 has already started.
More than 1.5 million people gathered to see the traditional New Year's Eve fireworks display in Sydney harbour, according to Lord Mayor Clover Moore.
Sydney's skyline exploded in red, gold, pink and green as the $6.6m fireworks display was propelled into the sky.
The event, chaired by creative ambassador Kylie Minogue, took place a couple of hours after the clock struck twelve in Auckland, and two hours before Seoul and Tokyo celebrated the midnight hour.
However the very first country to celebrate the end of 2012 and the beginning of the new year was the Kiritimati, or Christmas Island, an atoll in the deep pacific ocean part of the Republic of Kiribati.
New Year's Eve 2012: Myanmar Celebrates First Public Countdown