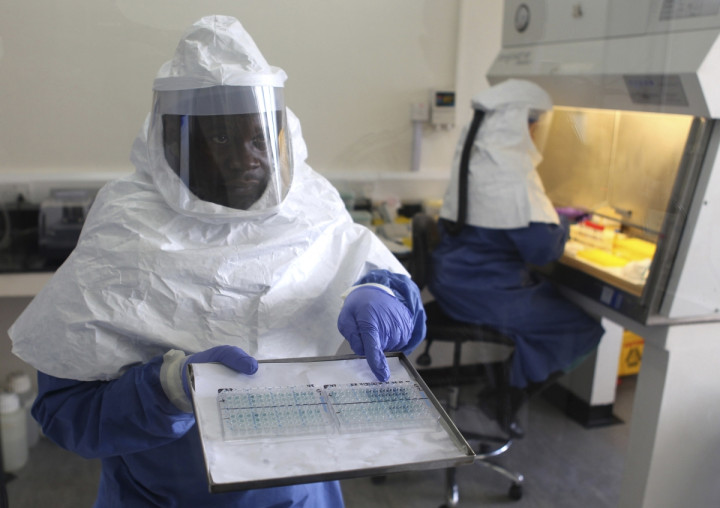 Health officials are playing down fears of an outbreak of Ebola in New York after a woman dropped dead, with "blood coming from her face, nose and mouth", on Tuesday.
The victim, who had recently returned from Guinea, was believed to have died from a heart attack at the Amy Professional African Hair Braiding in Brooklyn.
Health officials said they were testing the body for Ebola which has so far claimed more than 5,000 lives in the current outbreak. Test results were expected later today.
A witness who saw the body said there was blood coming from her "face, nose and mouth".
The fire department and members of the Federal Centers for Disease Control and Prevention entered the salon wearing protective suits to decontaminate the scene while workers from the Medical Examiners office took blood samples from the woman.
"You have a well-travelled area of Brooklyn with a beauty salon that is well-travelled, and we're taking precautionary steps that if, in fact, this turns out to be a positive case, that we're in front of it," Jim Long, a fire department spokesman, said.
Police cordoned off the area in Brownsville, Brooklyn while investigations were carried out.
A salon worker, who not identified, told MailOnline: "She was in Guinea three weeks ago and they were monitoring her. We were told she had had a heart attack, but now we are hearing that she may be tested for Ebola."