It was intended to be her big moment but Victoria Beckham's New York Fashion Week show has been shrouded in controversy. The 41-year-old has received backlash for using a selection of models who have been deemed "too skinny" to showcase her upcoming collection.
The British fashion designer unveiled her SS16 line at The Cunard Building on 13 September with her husband David Beckham and Vogue editor Anna Wintour watching from the front row. However, when photos from the runway emerged on social media, users began criticising the models.
One of Beckham's followers on Instagram commented: "Far too skinny," while another furious fan wrote beside a photo of one model in particular: "How can you promote skeletons! THIS IS OUTRAGEOUS AND DISGUSTING. You should be ashamed of your OWN BODY ISSUES that you are now protruding onto society. GET A GRIP MATE." Another critic said: "The models look very very thin."
Some users did jumped in to defend the model with one supporter hitting back: "Normally I don't comment on things, but I felt I had to. Say what you will about the modelling industry, but this model is still a human with feelings. Some people are naturally tiny. Reverse body shaming is just as bad. Please spread love, all." Another supporter added: "I never comment on things like this, but all the negative comments towards this young girl are disgusting."
In 2010, it was claimed that Beckham had banned "size zero" models from her show with only those deemed healthy permitted to walk. A source told The Mirror at the time: "Her forthcoming spring 2011 collection showcase is a massive deal and a real honour. She was determined to use healthy looking models though, and insisted no one was smaller than a size four to six. The main thing, though, was that the models looked at the right weight for them, not underfed."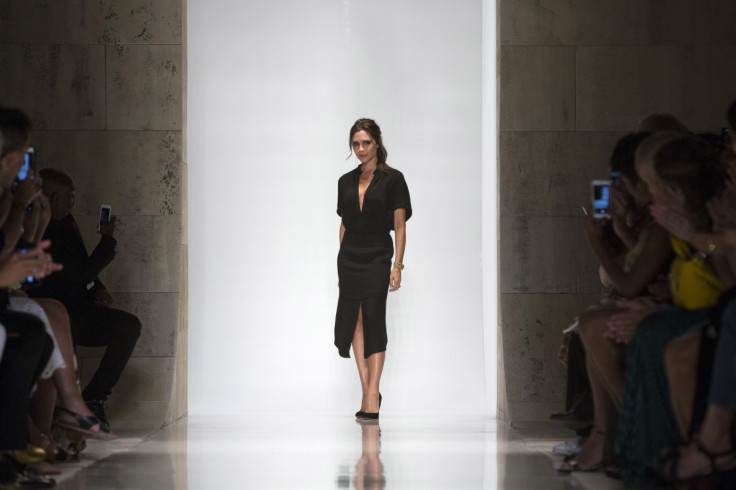 Beckham's spring/summer pieces consist of bold navy, red and white colour block patterns with a series of floaty full-length dresses making up most of the collection, in addition to the new half moon bag which has sent fashionistas into a frenzy. Fans heaped praise on Beckham's new designs with one commenting on Instagram: "What a great collection!" while another said: "Great show, great collection, congrats!"
New York Fashion Week 2015 continues on 15 September.