As New York Fashion Week bustled on with another season across the pond, an alternative showcase took place in London over the weekend (13-15 September). For its third year, Plus Size Fashion Week UK (PSFWUK)opened its doors to curvy women who may not be celebrated within the wider fashion industry, providing an alternative runway in the midst of Fashion Week season.
Created by entrepreneur Rianne Ward, PSFWUK proudly provides a platform for models who do not conform to the traditional requirements of the fashion houses which dominate the catwalks each season. PSFW has received plenty of support from a number of high street brands, including Boohoo and Evans, both of which cater to women of all sizes.
Speaking to the IBTimes UK backstage at the event, which was hosted at 8 Northumberland Avenue, Ward said: "From the first year of us doing the event, it has been excitement because it was almost like a novelty to the media and I think this year they've realised we're not going anywhere.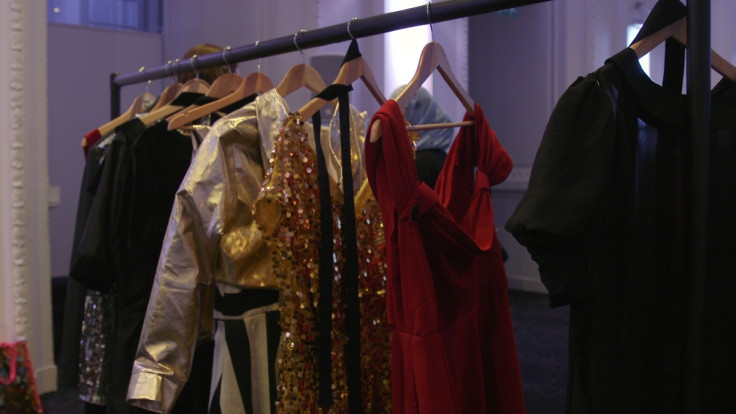 "We will keep on doing this event and they're now starting to take us a little bit more serious. The plus size industry is moving forward, a lot of retailers are getting involved in plus size clothing. It feels much more like it's being supported in a serious way and not that it's been a novelty which is what we don't want."
For all its pros, there are a few blurred lines in the plus size industry that can become confusing. Sinead, a model from Milk Model Management, explains that at a dress size 12, she is considered plus size even though that is the average for women in the UK. Explaining her issue, Sinead said: "In the modelling industry, anything from a size 10 is considered plus size because the straight size fashion, their sample sizes start from a size 6. That is quite a big jump.
"In the modelling world if you're over a size 10 you're considered plus size. To consumers that buy from plus size brands, they would probably look at me and say, 'You're not plus size'. But I can't do straight size modelling so there's no way I'm getting into a size 6. I'm in a size 12, sometimes a 14 in some brands. It's a very tricky debate!"