New York jihadist is convicted of Isis-inspired pressure-cooker bomb attacks that injured 31
Afghan-born Ahmad Khan Rahimi was said to have been inspired by Isis and al-Qaeda
An Isis-inspired jihadist who planted two pressure-cooker bombs that injured 31 people in New York is facing life imprisonment after being found guilty of multiple charges.
Afghan-born Ahmad Khan Rahimi was found guilty of eight charges including using a weapon of mass destruction, bombing a public place and interstate transportation of explosives after the attacks of September 2016.
The 29-year-old was found to have planted a pipe-bomb that injured 31 people on 23rd Street in the Chelsea area of New York and a second bomb was found a few blocks away, on 27th Street, that did not detonate.
On the same day, a bomb went off near the start of a Marine Corps charity run in Seaside Park, New Jersey, which prosecutors also claim was due to Rahimi. Several devices were also found at a transit station in Elizabeth, New Jersey.
Once a "friendly" chicken-shop worker Rahimi was said to have been radicalised after a trip to the Taliban-controlled Pakistan.
Rahimi is facing a mandatory life sentence after a two-week trial in which prosecutors said he considered himself "a soldier in a holy war against Americans".
Attorneys accused Rahimi of using the 'Al Qaeda playbook' to plan his crimes with US officials saying it was a miracle that nobody was killed by the explosives, which were packed with ball bearings.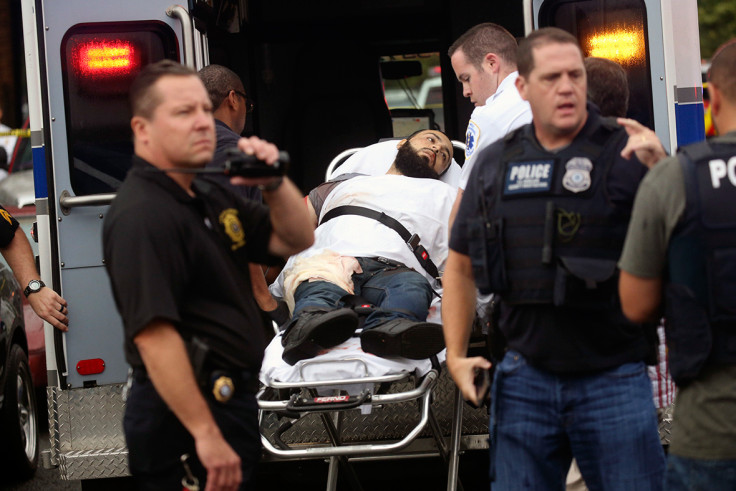 Rahimi, who lived in Elizabeth, New Jersey, was spotted by CCTV cameras dragging suitcases containing the improvised explosives before leaving them on the streets to explode.
The defendant initially escaped after the attacks took place but police released images of the suspect and Rahimi was found sleeping in the doorway of a bar two days later.
The bar owner reported he had seen the defendant and a police shootout ensued where two police officers were injured as well as Rahimi, who was pictured on a stretcher afterwards.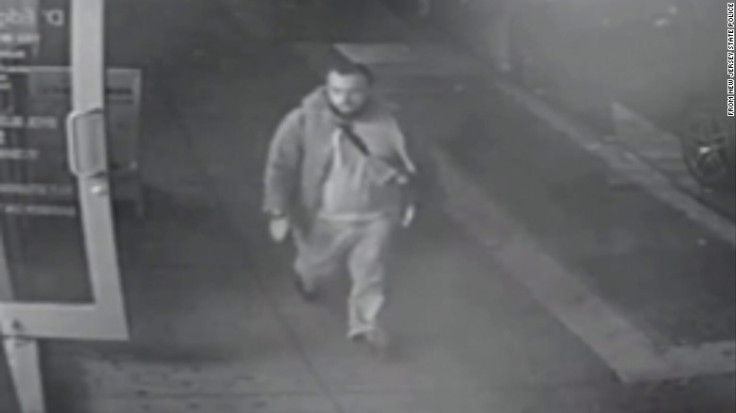 Rahimi had denied all the charges against him but prosecutors produced evidence including fingerprints found on the bombs, and CCTV along with a notebook which contained a handwritten "claim of credit" for the bombings.
Prosecutors believe Rahimi also planted the pipe-bomb on the site of a Marine Corps charity race which did not injure anyone because the race had been delayed, then cancelled.
Rahimi faces separate charges in connection with the Seaside Park attack, the improvised explosive devices found at a transit station and a shootout he had with police.
Rahimi's lawyers say he will appeal the conviction.