The man alleged to have set bombs off in New York and New Jersey in September 2016 has appeared via video link from his hospital bed to plead not guilty to charges of attempting to murder five police officers.
On Thursday 13 October Ahmad Khan Rahami made his first public appearance since he was arrested after a shootout with police, 24 days ago in Linden, New Jersey.
The 28-year-old was seriously wounded after suffering gunshot wounds, with some rounds closely missing vital organs. He was however well enough to deny all the charges, albeit through a lawyer, from his hospital bed in Newark, New Jersey.
Rahami, a naturalised US citizen born in Afghanistan, was captured on 19 September, following a police shootout outside a bar. He is alleged to have pulled out a gun and shot Officer Angel Padilla in the torso. A bulletproof vest spared the officer serious injury.
Rahami is also charged with firing at four other police officers who responded after a manhunt in the state. Another officer, Peter Hammer, was grazed in the head by a bullet fragment or debris scattered by one of the rounds, reported NBC News.
He is alleged to have detonated a pipe bomb in the New Jersey shore town of Seaside Park, along the route of a Marine Corps charity race, No one was injured. Police also believe he was the man behind a pressure cooker bomb in New York City on 17 September 2016 which injured 31 people. A second pressure cooker bomb located in New York had not exploded.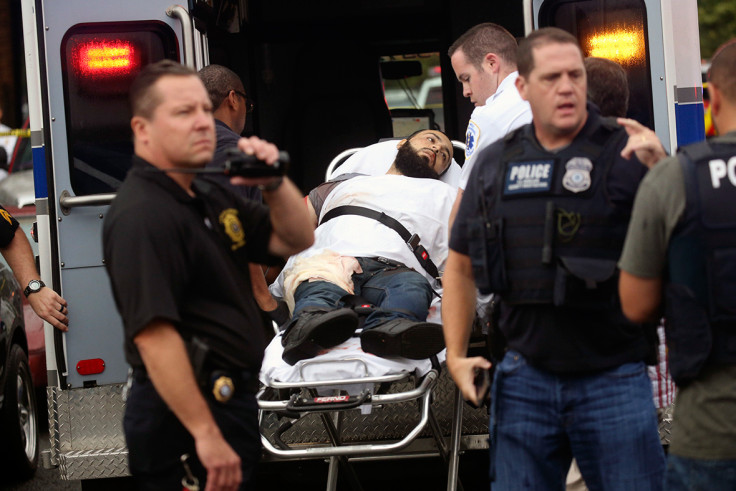 According to police, Rahami left his fingerprints on the unexploded New York bomb which was discovered four blocks away from the Chelsea explosion, a federal criminal complaint stated. Police say they found 12 latent prints on the bomb, duct tape and a cell phone triggering device before tracing them to Rahami.
Ahmad's Father, Mohammed, says he contacted the FBI in 2014 as he thought Rahami may have been radicalised by Islamic extremists. "Two years ago I go to the FBI because my son was doing really bad, OK?", Mohammed told the New York Times.